Seychelles field Bankers, construction workers against Eagles
Nigeria's Super Eagles will be in action today against the Pirates of Seychelles that will be parading bankers, construction workers and other menial workers in a 2019 Africa Cup of Nations qualifier that is billed for the Stade Linite in Victoria for 1.30pm Nigeria time.
According to reports emanating from the tiny Island, a good number of Seychelles players are part time workers who do not get any monetary reward apart from a monthly stipend of $635 for representing their fatherland.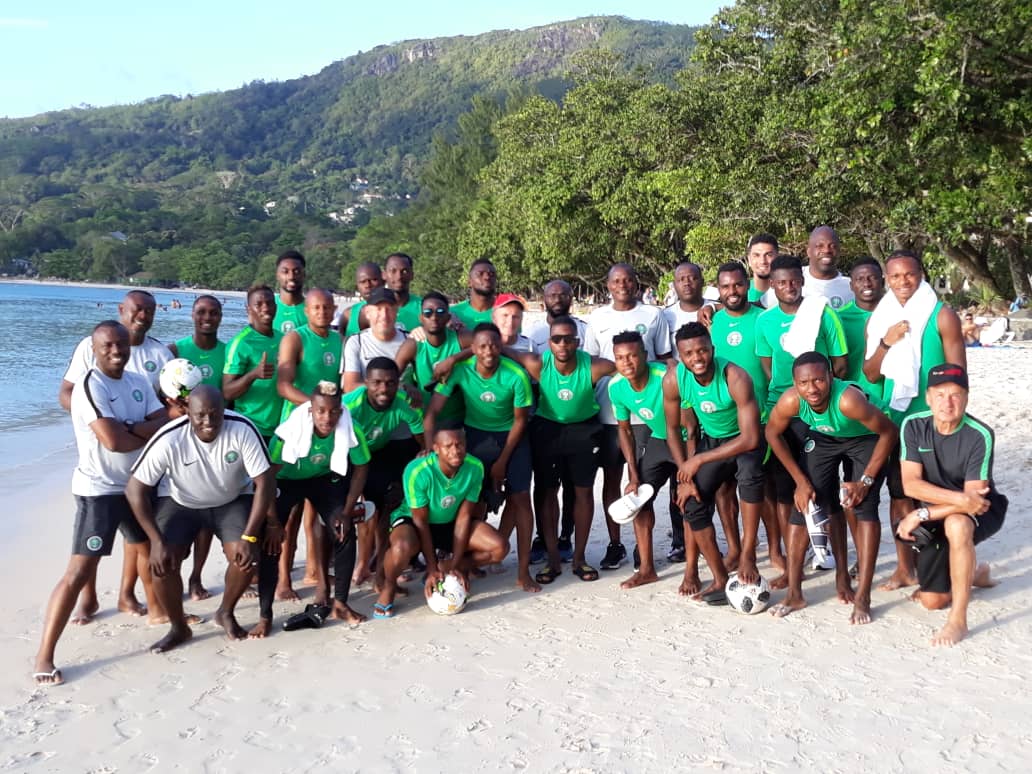 "We play for free. It is an honour for me to be on the bench," revealed Seychelles head coach Gavin Jeanne.
Owing to this fact that players have to juggle work and football just to make ends meet has affected the team coming together as a unit even on training days leading up to the today's qualifiers against Nigeria.
That notwithstanding, Jeanne has revealed that his players are not under any form of pressure ahead of today's encounter which would be watched by the country's number one citizen Danny Faure and his vice Vincent Meriton.
The Pirates of Seychelles players have their mind fully focused on the game and also excited to share the pitch with some Super Eagles players whom they adore.