Several of Tottenham fans were 'battered by police' in Madrid ahead of tonight's Champions League clash against Liverpool.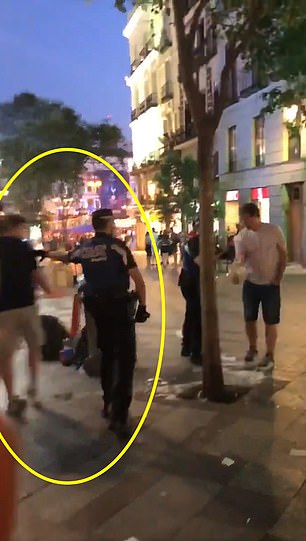 The incident happened at the Cafe and Tapas restaurant, near the Puerta del Sol on Friday night, according to reports.
A video clip posted on social media by a Tottenham fan account COYS News, shows that the police entered the bar with batons.
"Police in Madrid have just come into a bar and just battered about 50 Spurs fans for no reason. Many injured. Only caught the aftermath on camera. F….. disgusting and unacceptable. @THSTOfficial @FSF_FairCop @SpursOfficial," read the post.
'Then suddenly two of them (police) come at us and suddenly it was bang, bang, they all came steaming in. Smashing tables with their batons. They are bang out of order.'
A supporter who was carrying an eight-year-old child was ar the scene
Reports claimed that the police responded to complaints that Tottenham fans were being aggressive towards their Liverpool counterparts.