Sports Minister promises to resolve Dennarby issue
Dare wants to turn sports into a money spinning sector
Following the decision by Super Falcons' coach, Thomas Dennerby to stay away from the team ahead of the African Women's Olympic qualifiers against Cote d'Ivoire, the Minister of Youth and Sports, Sunday Dare has promised to wade into the issue with the aim of resolving it before the tie.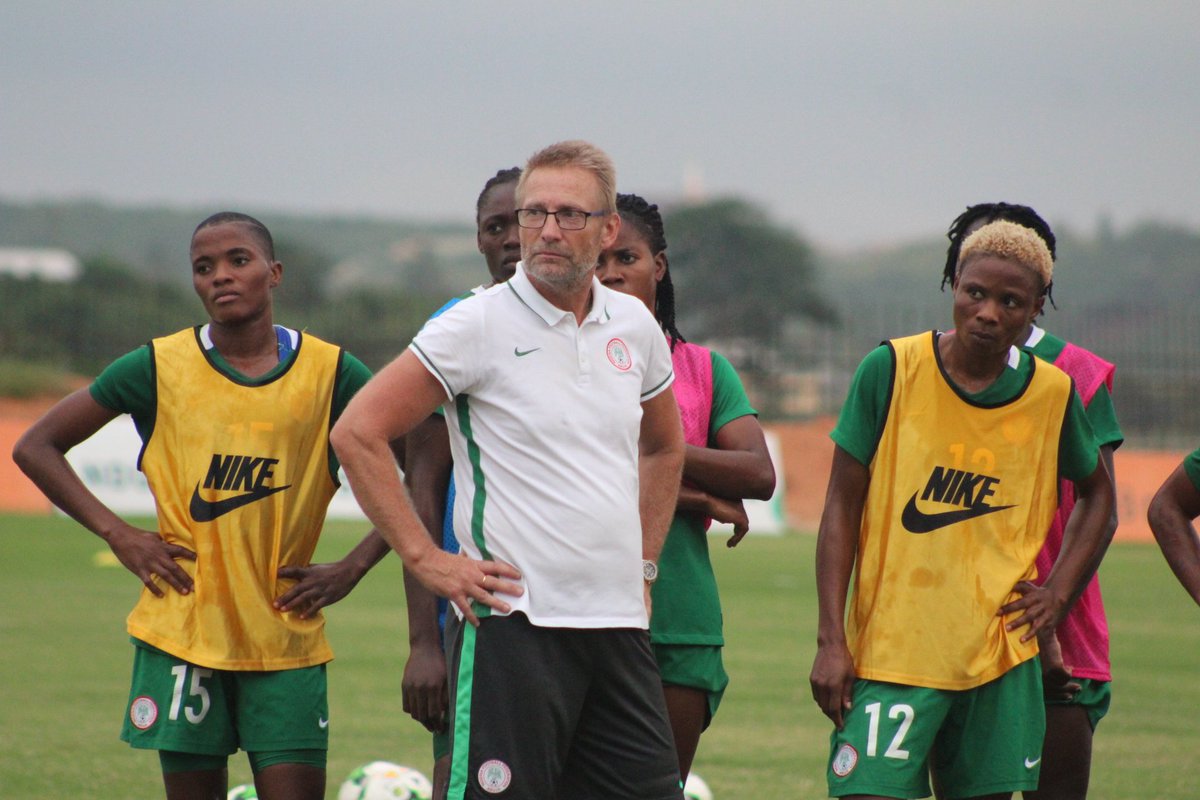 Dennerby was reported to be mulling quitting as head coach of the Nigeria women's senior team, after refusing to return to Nigeria after visiting his native country – Sweden two weeks ago.
But the Minister on his twitter handle said: "I have personally stepped into the matter of Thomas Dennerby, the Coach of Super Falcons. I received a brief this morning and will proceed to seek a quick resolution to ensure he continues to Coach Nigeria's female team."
The Swede had left Nigeria after leading the Super Falcons to the third round of the African Women's Olympic qualifiers. This was after a 3-0 aggregate win over Algeria.
The 60-year-old gaffer has been in charge of the team in the last 18-months signed a two-and-a-half-year contract to take charge of the team in January 2018.
He led Nigeria to a third-place finish at the 2018 WAFU Women's Cup in Cote d'Ivoire, where he returned to lift the title in 2019.
Read Also:Falcons coach targets Olympic gold, writes off Cote D'Ivoire
He also won the 2018 African Women's Cup of Nations in Ghana and later steered the nation to the Women's World Cup knockout stage for the first time in 20 years in France earlier this summer.