Sunshine Stars have lined up two friendly matches to keep the players in shape during the suspended Nigeria Professional Football League, SportingLife.ng reports.
The NPFL is currently indefinitely postponed due to a leadership tussle in the Nigeria Football Federation.
Owena Waves, who engaged Akure City in a friendly last week, will play Snippers FC of Akure next Wednesday before facing an amateur side from Ekiti State two days later.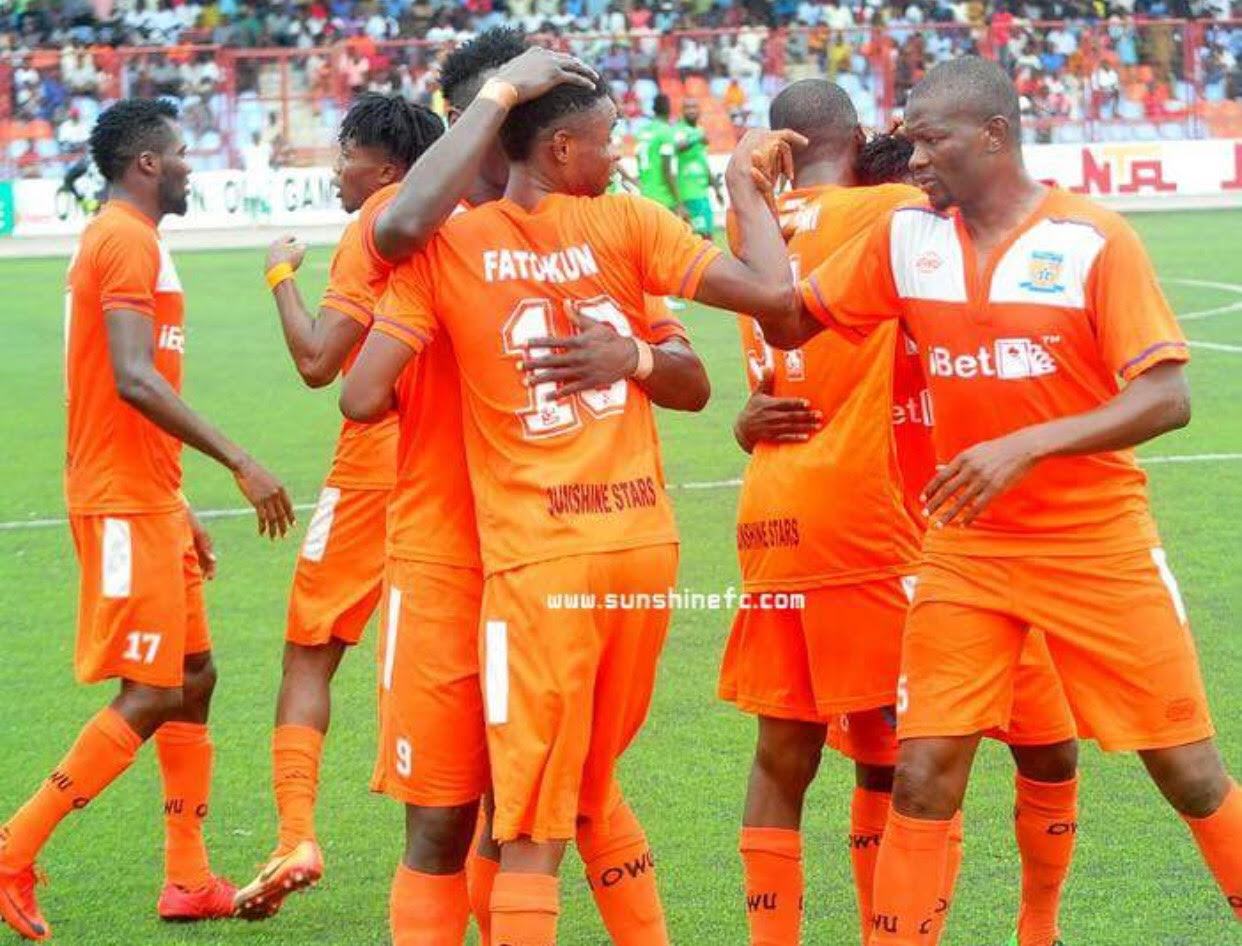 In a chat with SportingLife.ng, Head Coach of the Akure-based side, Henry Abiodun said due to the paucity of funds, the team will continue to engage local clubs around the state and hope to play big teams in the top flight immediately the new date for the resumption of the league is announced.
"We are trying the little we could; financially the club is not buoyant to play some of these top friendlies because if you want to invite a club you have to provide at least accommodation or fueling and if you want to go out likewise. So the truth be told, I tried to bring one or two teams near than to go out. Right now financially, the club is not buoyant. What we are doing is that we are playing locally, engaging some of the young clubs around.
"We are also reserving the opportunity to play friendlies towards when we know the league will exactly commence again. That is why I am not pushing much on the management right now because even if you play against top clubs and there is no game, the whole effort will amount to wastage at the end. But if they tell us we are coming back in two weeks time, then we re-enforce. So right now we are giving it our best in terms of training session.
"So we are doing the little we could do, we are just waiting; we are trying to perfect our system on everything while we are waiting. As soon as we know, then I can call on other neighboring clubs to come and play us and hopefully the management will provide the needed funds. So we hope to intensify our preparations as soon as we get a date for the league resumption," Abiodun told SportingLife.ng.