Swiss-Nigerian Sebastian celebrates league promotion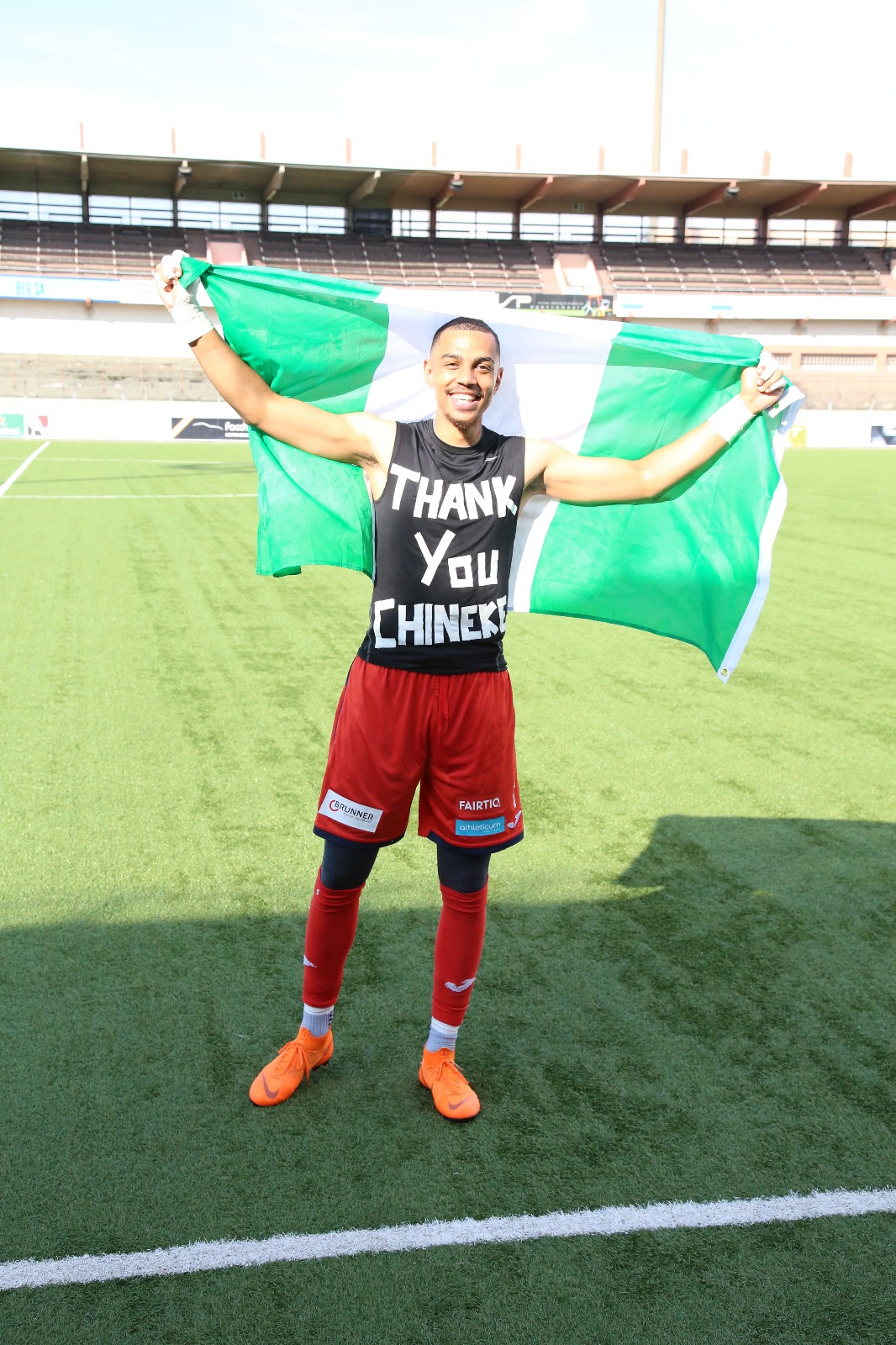 Former Flying Eagles goalkeeper, Sebastian Osigwe has expressed great delight following the promotion of SC Kriens in Switzerland.
The 24-year-old who is arguably one of the best shotstopper in the Liga Promotion has enjoyed an outstanding season, keeping ten clean sheets in 29 league appearances.
Read Also: Super Eagles Vs Atletico: Ajanah Ready To Cage Torres
Sebastian was in goal last weekend as Kriens confirmed promotion with a hard fought 2-1 away win against La Chaux-de-Fonds and that has left him beaming with pride.
Speaking exclusively to SportingLife.ng from his base in Switzerland, the player who was recently celebrated for reaching a centurion of games for the club revealed: 'It was a great feeling when the referee blew the final whistle. Big thanks to my teammates and the coaching staffs especially the ones who were with me from the 4th division.
'It has not been an easy journey but I thank God for everything. I'm also looking forward to play in our new stadium in the second division.'
Sebastian, who was born to a Nigerian father and a Swiss mother will end the season at home when they host Stade Lausanne on Saturday.