Tennis Star Bouchard thrills in 5-aside soccer tourney
Tennis star Eugenie Bouchard is not only passionate about tennis, but appears to have soft spot for football as she  showed off her football skills on the beach picking up Most Valuable Player award in Sports Illustrated's 5-a-side tournament!
Eugenie Bouchard's first trophy of the calendar year came away from her familiar surroundings as she starred in a Sports Illustrated celebrity football match.
The 24-year-old Canadian showed off her skills on the sand over the course of the weekend to help raise money for Best Buddies, a charity set up to help form one-to-one friendships.
Bouchard won two trophies as she helped her team win silverware before being crowned MVP for playing a key role in their success.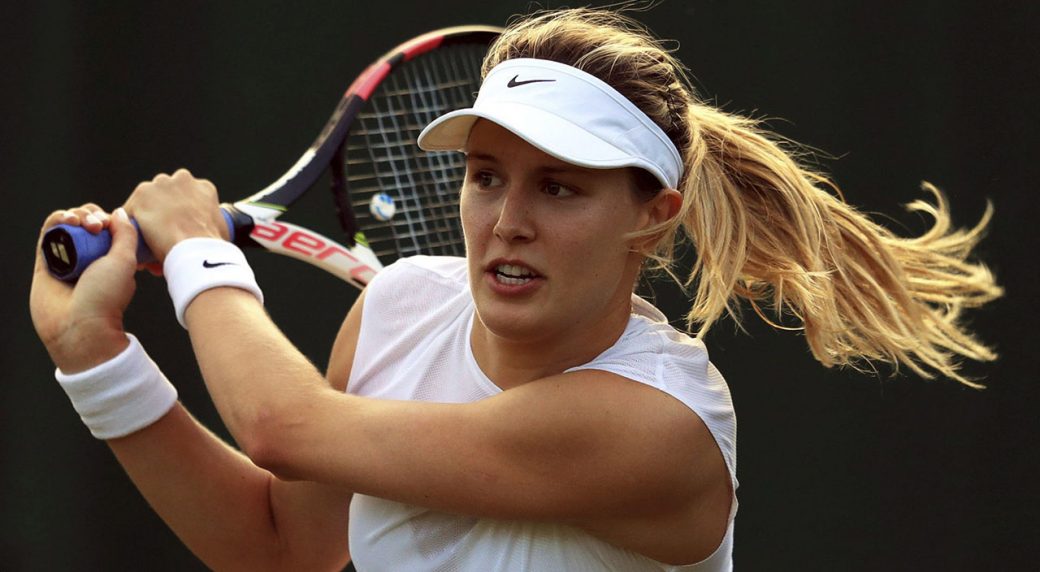 Former MLS star Landon Donovan, Paralympic snowboarder Brenna Huckaby and model Samantha Hoopes were among those competing at the tournament.
Bouchard, who often trains in Florida despite residing in the Bahamas, then enjoyed a night out in Miami thanks to her close connections with Sports Illustrated.
The tennis star was serenaded by American rapper Flo Rida as she celebrated her win on the Miami sand.
She also posed on a boat with professional golfer Michelle Wie to cap off an enjoyable weekend for the Canadian.
Her year on the court did not go to plan with Bouchard crashing out at the round 64 stage at the Australian Open, Wimbledon and US Open. She is ranked 88th in the world.