The world reacts to Kobe Bryant's tragic death
NBA legend Kobe Bryant died in a helicopter crash on Sunday, multiple outlets confirmed, reportedly among several others, including one of his daughters, Gianna.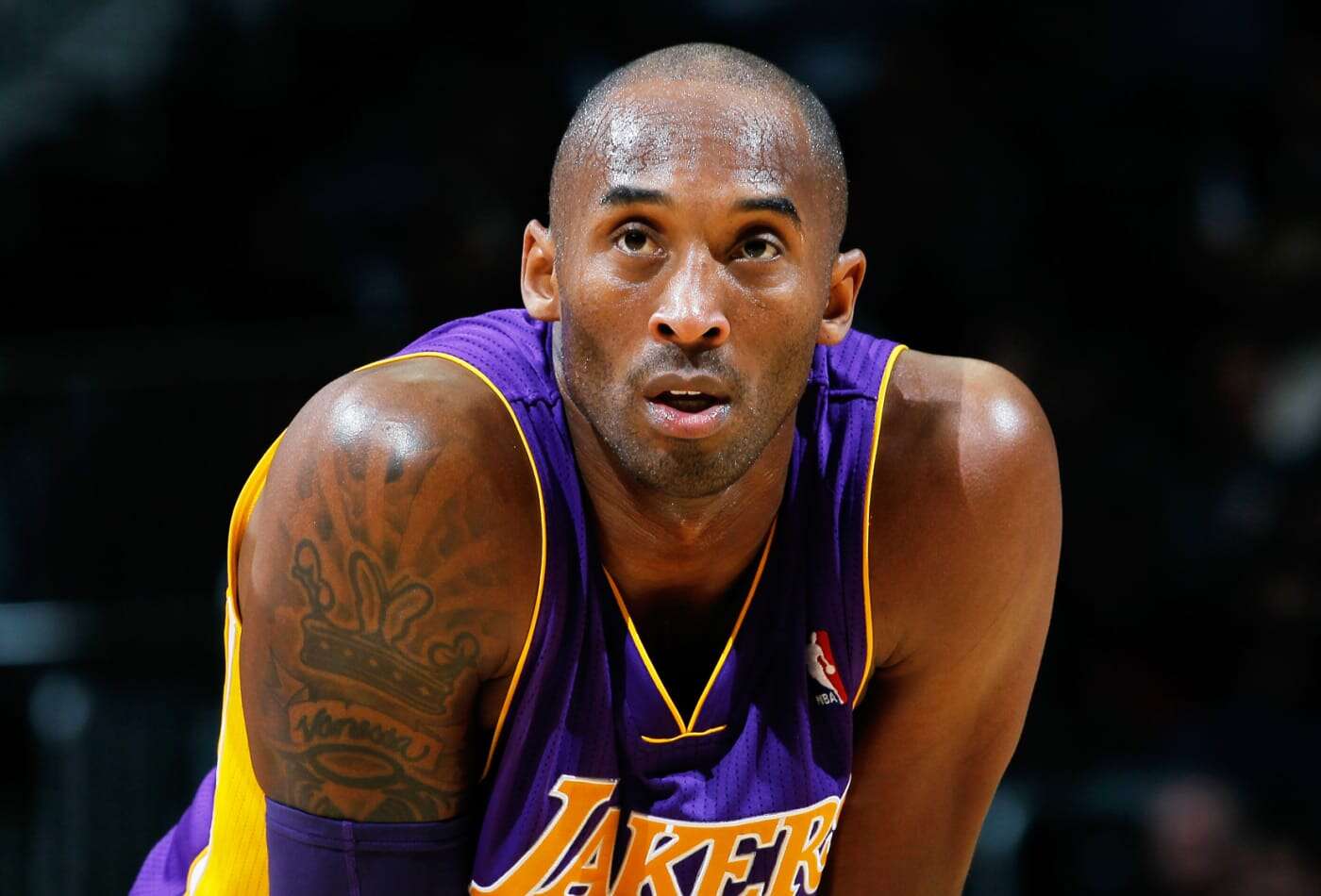 — TMZ (@TMZ) January 26, 2020
"Anyone who loves the game of basketball, you loved Kobe Bryant" pic.twitter.com/hD0KYvVyrZ
— FOX Sports (@FOXSports) January 26, 2020
Sources: Kobe Bryant was on his way to a travel basketball game with his daughter Gianna when the helicopter crashed. Those aboard the helicopter also included another player and parent.
— Adrian Wojnarowski (@wojespn) January 26, 2020
The tragic death of the 41-year-old Los Angeles Lakers star and his daughter was met with shock and mourning:
Nooooooooooo God please No!
— DWade (@DwyaneWade) January 26, 2020
We miss you already Kobe ❤️❤️🙏🏼🙏🏼
— Tom Brady (@TomBrady) January 26, 2020
Most people will remember Kobe as the magnificent athlete who inspired a whole generation of basketball players. But I will always remember him as a man who was much more than an athlete. pic.twitter.com/9EZuwk8wrV
— Kareem Abdul-Jabbar (@kaj33) January 26, 2020
MSG just switched the exterior lights to Purple and Gold. #RIPmamba pic.twitter.com/H5jPyScW4q
— Connor Nolte (@nolte) January 26, 2020
I'm stunned. Words can't even come close to describing it. Just an incredibly sad and tragic day.
— Scottie Pippen (@ScottiePippen) January 26, 2020
"He inspired so many people,"
Drew Brees on Kobe Bryant pic.twitter.com/OYnKAAyS0S
— New Orleans Saints (@Saints) January 26, 2020
Jeannine & I are absolutely shocked to hear of the loss of one of my favorite people & one of the best basketball minds in the history of the game! Our hearts & prayers to Vanessa & his girls. @kobebryant you were my biggest fan, but I was yours #RIPMAMBA @NBA @espn @SLAMonline pic.twitter.com/Ll0BD6VWgr
— TheBillRussell (@RealBillRussell) January 26, 2020
I can't even believe this is real… right now outside Staples. 💔 pic.twitter.com/yuunIbG2Ms
— Chiney Ogwumike (@Chiney321) January 26, 2020
NO NO NO NO KOBE!!!!!!! PLEASE BE A DREAM. KOBE CAN'T BE GONE😢😢😢😢😢😢😢😢😢😢😢😢
— shannon sharpe (@ShannonSharpe) January 26, 2020
RIP Kobe Bryant. I cannot believe I just typed those words. Just impossible to comprehend. He was becoming as big a force in his second career as he was on the court. God bless his wife and children.
— Skip Bayless (@RealSkipBayless) January 26, 2020
Today's #Spurs/#Raptors game started with two 24-second violations in honor of Kobe Bryant. pic.twitter.com/Wr26KpWKSG
— John Elizondo (@johndelizondo) January 26, 2020
I'm heartbroken by this news, you were a true legend, and friend. Rest In Peace @kobebryant, my thoughts and prayers to his wife and kids. #legend #mamba #goat pic.twitter.com/1VKYdbrVEk
— Tony Parker (@tonyparker) January 26, 2020
I'm feeling numb – words can't describe the impact Kobe has had on the world, LA, and the Lakers – not to mention the influence he had in my life as someone I grew up idolizing. I loved him – and send my condolences to all the families who lost someone today. RIP
— Joey Buss (@Jbuss) January 26, 2020
Just got back into Dallas and heard the news about Kobe. My heart just dropped and I feel empty.
— Emmitt Smith (@EmmittSmith22) January 26, 2020
Devastated.
— Manu Ginobili (@manuginobili) January 26, 2020
We can never forget how precious life is. How those who are special to you and never let them forget how deeply you love them
— Mark Cuban (@mcuban) January 26, 2020
To all of my friends, thank you. Each of you have shared part of yourself with me and made my life better. I have tried to do the same. If you were here I would hug you like I just hugged my family. It hurts that it takes a tragedy to remind us of our mortality.#hugyourfriends
— Mark Cuban (@mcuban) January 26, 2020
Man I don't even know where to start😭😭 I started playing ball because of KOBE after watching the 2010 finals. I had never watched ball before that and that finals was the turning point of my life. I WANTED TO BE LIKE KOBE. I'm so FREAKING SAD right now!!!!
RIP LEGEND
— Joel Embiid (@JoelEmbiid) January 26, 2020
Read Also:NBA: Bucks dominate Hornets in first Paris game
The Rockets & Nuggets hold a moment of silence for Kobe Bryant. pic.twitter.com/5LV9ddyi42
— NBA TV (@NBATV) January 26, 2020