Thomas makes history as first female Super Bowl official
Sarah Thomas will blaze a trail for female officials everywhere on Sunday when she becomes the first woman to officiate at the Super Bowl.
The 47-year-old from Mississippi is part of an eight-member officiating crew who will take charge of proceedings at the Raymond James Stadium where the Kansas City Chiefs face the Tampa Bay Buccaneers.
The leaders of Indonesia and Malaysia on Friday said they were seeking a special meeting of foreign ministers of Southeast Asian nations to discuss the situation in Myanmar, where an elected government was overthrown in a coup earlier this week.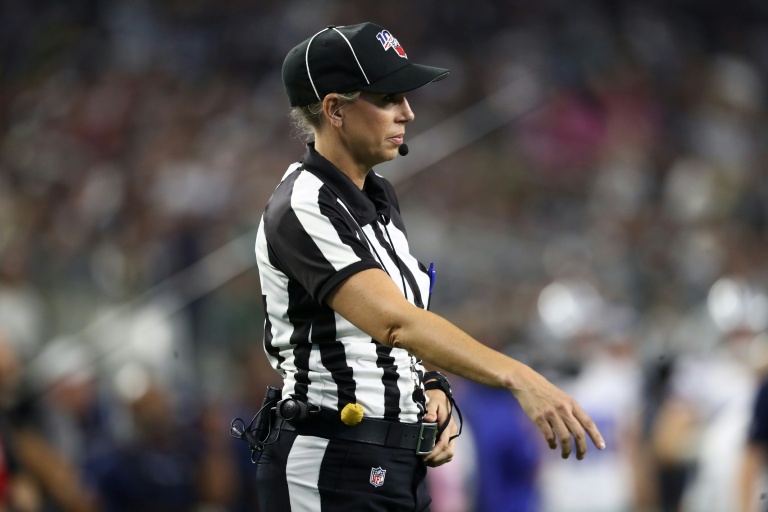 It marks the highlight of a six-year NFL officiating career that began when she was hired in 2015.
"When I get on that field, and take it all in, I know that I'm probably going to get a little teary-eyed," Thomas said.
"When I started officiating, there were very few females officiating in football… I got an email the other day from overseas from some female football officials; across the world you can see the impact.
"My message to them would be, do it because you love it, don't do it because you want the recognition.
"But there's power in numbers. And when you start having more and more females, there is no one doing it for the recognition – they are doing it because they love it."
Thomas's officiating journey began in 1996, working her way up through the ranks of youth football before advancing to high school level.
Read AlsoControversial golfer Spiranac tongue lashes Woods' critics
She feared she would never progress to college football — after being told by one league official he would never assign her to a game because of her gender.
However, she was spotted by NFL scout Joe Haynes, who recommended Thomas to Conference USA — an intercollegiate grouping based in the southern United States.