Ukraine friendly fallout: Is it a closed case for Iheanacho?
Certainly you don't expect everybody to give Super Eagles standing ovation following their 2-2 draw against Ukraine Tuesday at the Dnipro Arena.
While many believe the boys played well and gave kudos to the new boys who rose to the occasion and even revealed their readiness to compete for shirt ahead of the next set of Nations Cup and World cup qualifiers, some will not hesitate to point out that an old malady, that of the team's inability to hold on to lead to the end is a minus.
"I don't care whether it is a friendly or competitive match all I know is that the Eagles had no business pulling a draw in that match. How could you throw away a comfortable two goals lead?" queried a sports fan few minutes after the game in a public bus.
For him "it is not only about Eagles shooting into the lead or taking command in a match, it is about holding on to the final whistle" he insisted.
However it is safe to admit that there is a lot of potentials in this team with new comers like Joe Aribo, Anderson Esiti and Dennis Bonaventure blending effectively.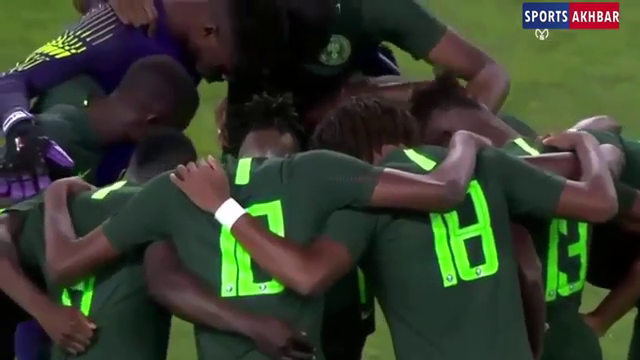 The question is where is Kelechi Iheanacho in all of this is.  The Leicester City forward has occupied the back seat for some time now both at the club level and the national team.
That he missed the last Nations cup in Egypt is no longer news ditto that he has minimal playing time at the Kings power Stadium.
With the coming of new guys into the Eagles fold ready to fly, and with Coach Gernot hinting that only those who are active in their clubs will be invited for national assignment is the exit doors that close for Iheanacho at 22?
This season four matches have been played already in the EPL and the former Under 17 and 20 ace, is yet to get any playing time.
Read Also: Iheanacho last Eagle to arrive Ukraine
Can Iheanacho muscle his way back into the mainstream of Leicester city and Eagles squad?