Unai Emery turns down talks on Arsenal's Mesut Ozil
Unai Emery has refused to discuss his view on Mesut Ozil after the German was not included in the squad for Arsenal's 3-2 win over Vitoria in the Europa League on Thursday.
The German has barely featured for Arsenal this season, making just two appearances in all competitions as Emery continues to leave him out of the squad.
Reports have suggested that the 31-year-old is likely to be moved along in the January transfer window, potentially in the form of a loan deal.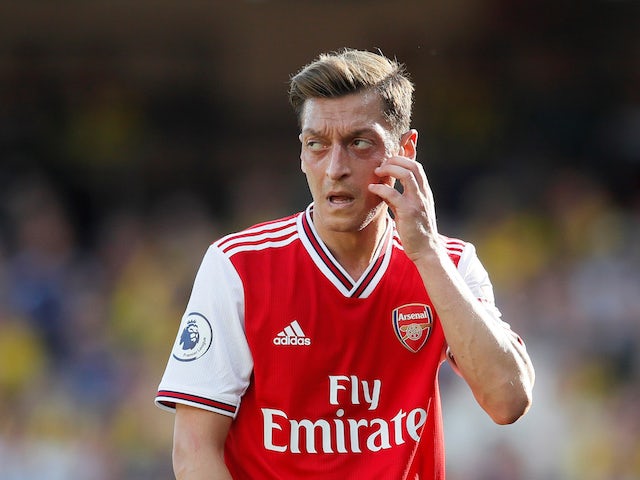 When asked about Ozil after the game, Emery told The Mirror: "I think tonight is not the day to speak about that. I prefer to speak about the match and about the players that played.
"He was not in the squad, that is the decision. We will now work for Sunday."
Read Also: 'Mesut Ozil not training hard enough at Arsenal,' says Arsenal Legend
Despite his current status in the Arsenal squad, Ozil has made it clear that he harbours no intentions of leaving the North London club in January.
Emery has been largely coy about the playmaker but recently suggested that Ozil did not currently merit a place in the squad.