WAFU Nations Cup: Home-based Eagles fall to Togo again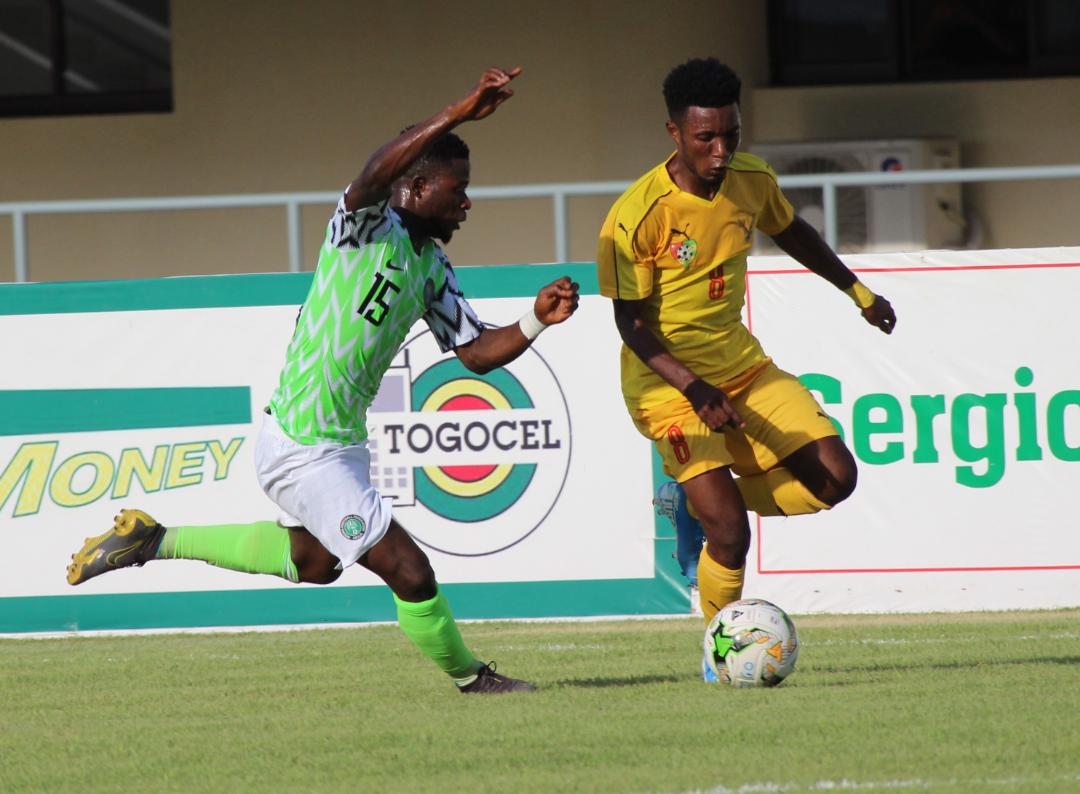 Nigeria's hope to qualify for the WAFU Nations Cup in Senegal was dashed on Sunday in a three goal thriller against Togo.
The Super Eagles B lost 1-2 to Togo who had also beaten Nigeria 4-1 in a final 2020 CHAN playoff.
Togo took the early lead in the game with a goal in the 16th minutes just as the home-base Eagles slipped despite dominating the game from the start.
According to reports some sloppy defending by the Super Eagles centre-backs allowed Kossivi Moise Adjahli to tap home a left-wing cross from Kossi Koudagba to make it 1-0.
Nigeria's only goal of the match came about five minutes later as Sikiru Alimi deflected a 10-yard shot from Fatai Gradamosi into the back of the net to make it 1-1.
All three goals were scored in the first half as Togo restored their lead two minutes to half-time after Nigerian Olisa Ndah turned the ball into his own net after trying to clear a right-sided set-piece from Marouf Tchakei.
Nigeria, who two years ago played in the WAFU Nations Cup final, will now play in the plate section of the tournament in Senegal.
Togo will now progress into the quarterfinals of the Cup competition where they will play the winner of the match between Ivory Coast and Cape Verde on Oct. 5, while Nigeria will take part in the Plate quarterfinals and play the loser.
Read also: Buhari congratulates Super Falcons for winning WAFU Women's cup