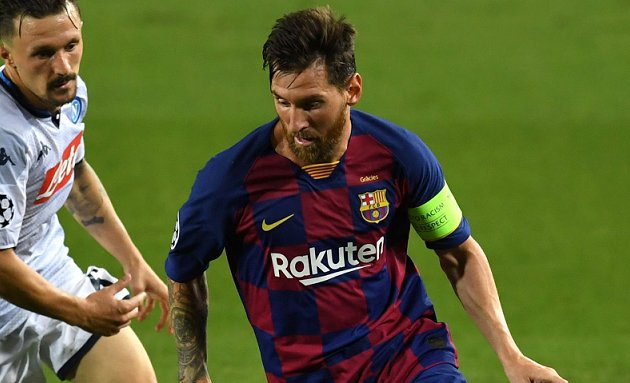 'Why Inter have Messi 'advantage' over Man City'
Inter 'have a clear advantage over PSG, Manchester City and Manchester United' in the race to sign Lionel Messi because of a tax law, according to Mundo Deportivo.
The club legend sent a fax demanding he be released from his contract a year early as a free agent, although Barcelona maintain the clause allowing that has expired.
If he does leave, then there are only a select number of European clubs who can afford to pay his wages.
"Inter have a clear advantage over PSG, Manchester City and Manchester United, which is Italy's taxation laws," wrote Mundo Deportivo writer Francesc Aguilar on Twitter.
"Inter could deal with the transfer operation more easily and Leo would have fewer taxes to pay than in Spain or England."
Messi famously was involved in a tax evasion scandal and trial involving his father in 2016.
Messi's father Jorge purchased a luxury apartment in the centre of Milan a couple of months ago, prompting Gazzetta dello Sport speculation that the player would soon follow.
That wasn't just a real estate deal, it allowed Jorge Messi to register Italy as his main residence, which in turn means he can benefit from the tax law meant to encourage foreign investment in the country.
read also:Messi in talks with Guardiola over Man City switch
This was cited as one of the reasons Cristiano Ronaldo chose to leave Real Madrid for Juventus in 2018.
Meanwhile, RMC Sport in France are confident the only candidates who can genuinely sign Messi are Inter and Pep Guardiola's Manchester City.