Wilder: Joshua lacks confidence to win Ruiz rematch
It would better suit Deontay Wilder's plan to eventually fight Anthony Joshua if Joshua were to impressively avenge his loss to Andy Ruiz Jr.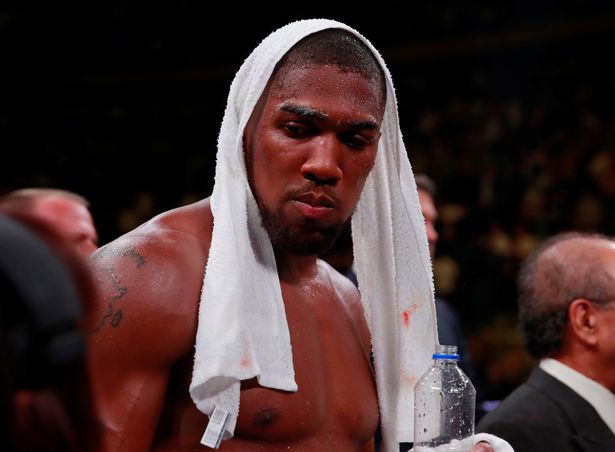 As they head toward their training camps for their rematch December 7 in Diriyah, Saudi Arabia, Wilder completely disagrees with odds-makers who've installed Joshua as a 3-1 favorite.
The unbeaten WBC champion senses Ruiz will stop Joshua again in their second bout. Wilder feels the 29-year-old Joshua just doesn't have the required confidence to overcome everything that happened to him that nightmarish night three months ago and regain the IBF, IBO, WBA and WBO championships from Ruiz.
Wilder, who's headed for his own rematch against Luis Ortiz on November 23 in Las Vegas, explained to BoxingScene.com during an interview Friday what he feels is missing from Joshua's mindset now that he has been dethroned.
"I expect Ruiz to win this one again," said Wilder, who believes Joshua quit in the seventh round of his loss to Ruiz. "Joshua doesn't really have the confidence he needs. I'll know when the bell rings, but he'll have to convince me that he wants it. Joshua always had a weak mindset – always. And you can't train for a mindset. Either you've got it or you don't. Either you believe in yourself or you won't. Either you know you've got the goods or you don't. It ain't no guessing. It ain't asking no questions. No, f*** that! You got it or you don't. This is a gladiator sport. And if you don't have it, you don't belong in this sport. It ain't no room for weakness in this sport, especially when you're a champion, because you'll always be a target. You're always gonna have a bullseye on your back. So, you've gotta have a mentality like that. It's good to be nice and kind, and sh*t like that. But when it comes to boxing, you can't show no weakness. You've gotta show that you're a savage, that you ain't nothing to be messed with, and that's what I show. Put fear in these guys' hearts, and really mean it.
"So, when it's time for it to happen, it's like, 'Bro, this ain't no promotion. I meant every word that I said. No matter how harsh it was, I meant that.' And if you're up for the challenge, to see if you can receive it, then be my guest. I shall deliver it to you. If you ask, you shall receive. He's not like that. Joshua's not built like I wouldn't even say me, because ain't nobody built like me. I'm just a different breed in this sport. I just different have a different mentality. Everything about me is different. But, you know, he don't have enough confidence. And going into this second fight, he don't even know how he lost. He don't know what's going on. He's depending on the words from people on the outside to motivate him and tell him, 'This, this and that.' "