Zenith Women's Basketball League: Musa on fire for Air Warriors in win over Kaduna Angels
Air Warriors Babes' Murjanatu Musa scored a record 31 points to help her team ease past Kaduna Angels in the Savannah conference phase of Zenith Bank Basketball League on Thursday in Abuja.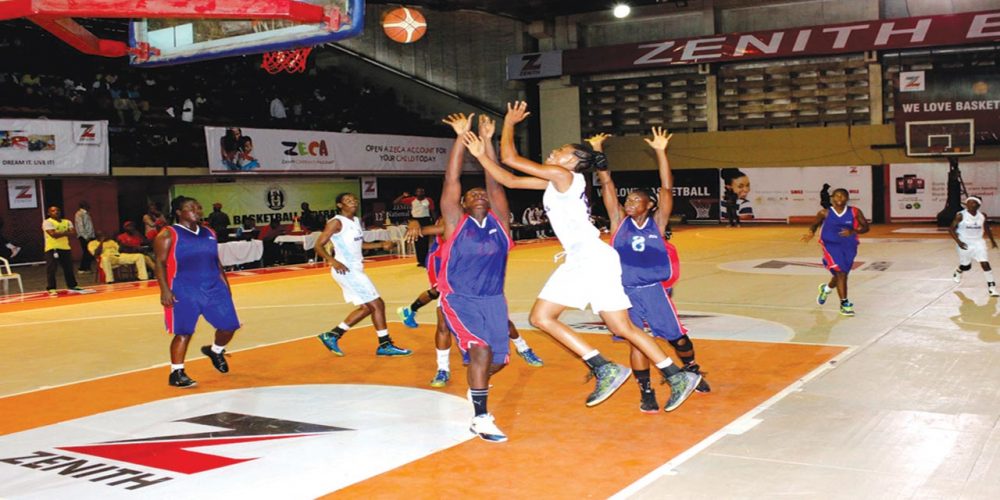 Abuja-based Air Warriors had a slow start to their Day 3 Savannah Conference game at the Moshood Abiola National Stadium, Abuja.
They however were able to take the first quarter by 18-12 points.
Against the expectations of many at the Indoor Sports Hall of the stadium, Kaduna Angels kept the score line decent in the second quarter, as it ended 14-12 in favour of high-flying Air Warriors.
However, any hope for an upset was dashed by Air Warriors in the third quarter, with Musa running riot and tearing their Kaduna-based opponents' defence apart.
With five assists each from teammates Hope Olisenedozie and Kasham Emmanuel, Musa led the charge against Kaduna Angels.
She ended the game with 31 points and 21 rebounds (12 offensive rebounds and nine defensive rebounds).
Her frightening statistics in the game was only rivalled by how well Air Warriors played collectively as a team throughout the game.
Kaduna Angels captain, Blessing Imomoh, came closest to Musa in terms of scored points, with 12 points.
An excited Musa told the News Agency of Nigeria (NAN) after the game that she was happy to help her team achieve victory.
"If you watched the game you'll see that I didn't quite start well. I struggled in the first quarter but picked up.
"It is good to hear that I had all those points but what is more important is working hard for the team. Every player gave a good account of themselves today," she said.
Imomoh, on her part, praised her teammates for fighting hard, especially in the opening part of the game.
Read Also:Zenith Bank Women's Basketball League: Kaduna Angels beat Taraba Hurricanes
Air Warriors will next face Plateau Rocks, who lost 51-59 to Nigeria Army Amazons, while Kaduna Angels will battle Adamawa Flames.(NAN)