Nigeria's Mustapha Mustapha was listed among the youngest players in the tournament but his performance received applause from the fans at the Sports Emporium in Accra, venue of the 2019 World Junior Circuit tagged Ghana Open.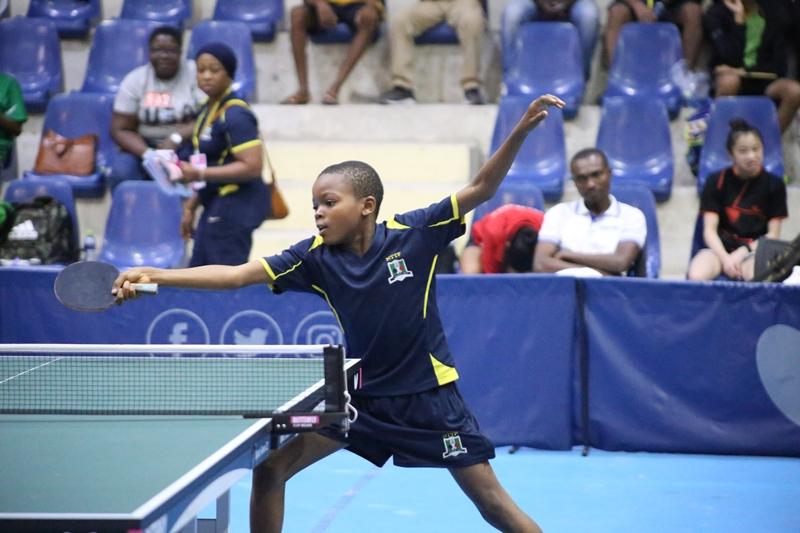 Despite losing to his much older opponent, the 10-year-old was hailed by the fans for his dexterity coupled with the way and manner he mesmerized his opponent during the encounter.
His tactic touch coupled with his flawless service became the undoing of his Ghanaian opponent but his inability to cover the table was what worked against him in the tie.
The fans were well entertained while some of them described him as a player for the future if well nurtured.
And not to be carried away by the accolades, a not-too-satisfied Mustapha told NationSport that he has learnt a lot competing in his first international junior tournament.
"I think I will cherish every moment I am playing in this competition because I have played against different players with various style and this for me is another eye-opener. Also I noticed that every player is blessed with different talent but I just need to continue to work hard and improve on my game," he said.
The youngster alongside his sibling – Musa made headlines at the 2018 ITTF Challenge Nigeria Open believes with what he has been able to pick up from Ghana, he is confident he can rub shoulders with most of his European counterparts.
"From the Nigeria Open I think I had improved in my speed and control of the ball and this has helped to play well in the tournament. Although I lost mos of my matches, but I am so happy that I was not beaten black and blue by any opponent. Even against a more senior opponent, I held my own and this for me has boosted my confident going into more competitions," he added.