Guardiola praises Leipzig for looking good while getting battered
Pep Guardiola paid tribute to RB Leipzig because they were kind enough to let his Manchester City team hammer them.
Beaten Champions League finalists last season, Manchester City opened their campaign with a scintillating 6-3 win over 2020 semi-finalists Leipzig at the Etihad Stadium.
Nathan Ake, Riyad Mahrez, Jack Grealish, Joao Cancelo and Gabriel Jesus all scored for the hosts, with Nordi Mukiele's own goal rendering Christopher Nkunku's hat-trick a glorious consolation.
Guardiola, as he tends to when his team wins a game in such a manner, praised the Bundesliga side for their approach.
"They never give up and have a special way to attack, to play," he told BT Sport.
"They play all or nothing and whoever is better and more clinical in the final third wins the game. The quality of our players today was better and that is why we won.
"But you never had the feeling it was over and that is a big compliment to their team. We scored minutes, just a few minutes, after they scored and that helped us a lot.
"They have a young team, so aggressive, so strong. A fantastic team. Leipzig give a good message to football.
"We scored 16 goals in the last three games here. I'd like more people to come on Saturday. We will be tired. Southampton are so dangerous. I invite all our people to come 3pm to watch our game."
Grealish also shared his thoughts on his first experience of playing in the Champions League.
"I loved it," he said. I've been waiting a while. The past few weeks, I couldn't wait for this game. It's a great night.
"It was one of those games. It had absolutely everything. In the end we're delighted to get the win against a good team full of energy and young players.
"I'm delighted to come away with the three points – and the goal and assist.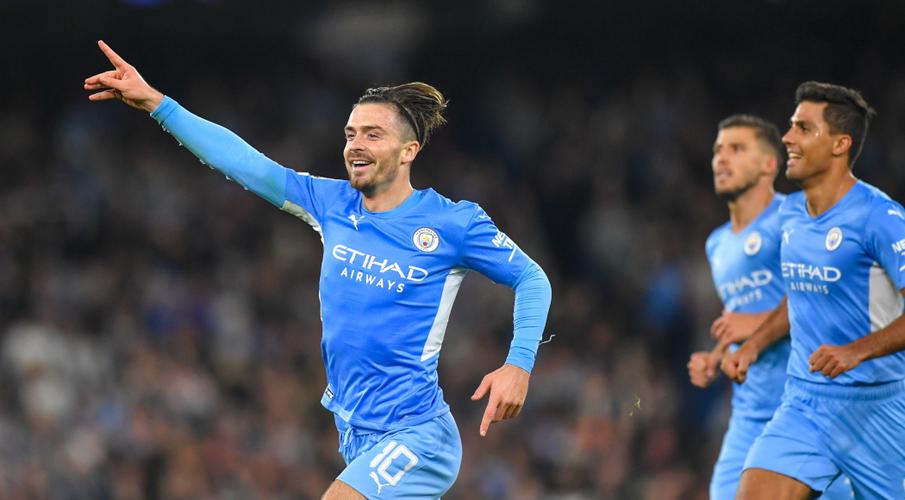 Read Also: UCL: Grealish stars as Man City hit Leipzig for six
"The ball came to me and when I'm in that position, running into the area I'd back myself one on one against anyone to have a go and it paid off. I had a few in the first half that were blocked.
"I went to check the result from the other game [Club Bruges 1-1 PSG] and it shows anything can happen in the Champions League. It's why it's such a wonderful competition.
"With the music and everything [before the game] it was so nice."