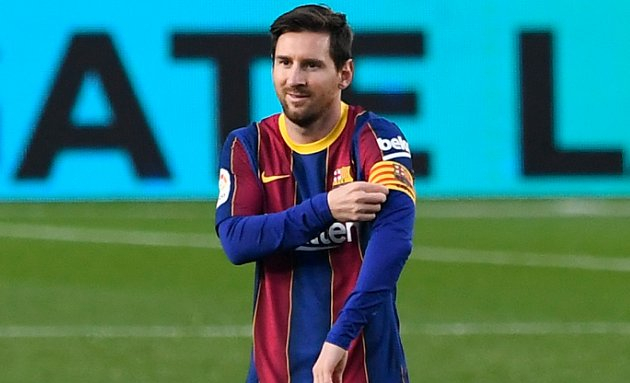 Messi says no to PSG, Man City transfer speculations
Lionel Messi has said he had no contact with any agent negotiating for him to join PSG, Manchester City, or any other club.
Messi's contract expires in the summer and he has been linked with several leading European clubs, including the Ligue 1 champions and Premier League leaders.
Instead, Messi is waiting until the end of the season to decide what to do about his future, and whether to extend his contract with Barcelona, where he has spent his entire professional career.
According to the Goal report, Messi is tired of the constant media speculation and says that it will be he who speaks out at the end of the season to declare where he will be playing in the 2021-22 campaign, and nobody else.
read also:Di Maria convinced Messi will end up at PSG
He is currently free to speak to non-Spanish clubs, with his contract expiring this summer – players out of contract at the end of the season can speak to foreign teams from January 1 onwards – however Messi is choosing not to.
Messi has been the centre of speculation ever since last summer, when he attempted to secure his release from his contract at Barcelona by activating a clause in his contract that would have allowed him to walk away for free.