NOC: Rancour Free Election Thrills Engr. Habu Gumel
President of Nigeria Olympic Committee (NOC)  Engr Habu Gumel is singing Hossana in the highest following a rancour free election of the Committee held on Thursday in Yola, Adamawa State.
Gumel who was returned unopposed described the successful election as a good omen noting that rancour should not even be found in the dictionary of sports as it distracts not just administration of the industry but also the athletes who are the main actors in sports.
I am happy about the election, I was elected unopposed.  It was like a family affair and we are all happy with each other. We are united and we will hit the ground running come January.
On his assessment of outgoing 2018 the former Deputy General Manager (Engineering Services) Federal Housing Authority (FHA) identified the outing Nigeria's women's bobsled team, consisting  the trio of Akuoma Omeoga, Seun Adigun and Ngozi Onwumere, at the Winter Olympics  in Pyeongchang, South Korea as a major achievement, noting that the ladies succeeded boosting the nation's image by their participation.  Nigeria was not the only country that was impressed by the ladies outing but even the International Olympic Committee (IOC) commended their effort.
Gumel who reeled out a catalogue of events in which Nigeria will be participating in 2019 running into the 2020 Olympics in Tokyo, urged every stakeholder to put hands on deck to enable the country put up a good show.  He expressed hope the Ministry of Sports and all stakeholder will cooperate all the way while agreeing with those who opine that preparation for 2019 and 2020 events should begin in earnest.
Close watchers of events in the sports industry however say the every stakeholder must intensify prayers ahead of the 2019 election as its outcome and post-election activities will determine to a great extent the way forward for the country and its athletes.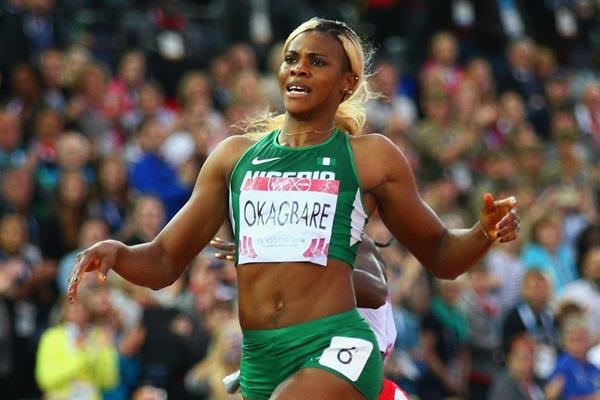 A  sports enthusiast who simply identified himself as Saheed,  expressed delight that the election went without rancour. "It is good to hear that the NOC election went without the kind of disgrace we witnessed in that of the football house and even the Basketball federation both of which put the nation in bad light.
This is good and worthy of commendation.  However we must all pray for free and fair election next year because its outcome and aftermath will affect a lot of things including the sports industry.
You can hardly post anything on social media today without getting a barrage of attacks by those who don't share your opinion as if it has become an offence to have a different opinion.  It tells you how polarised the nation has become with virtually everybody turning into an attack dog and getting agitated and the slightest provocation we need prayers and we need to imbibe the Olympic spirit," he submitted
The New NOC Exco has a brand new PRO in Femi Adetula who replaced incumbent Tony Ubani who stepped aside after back to back tenure.  Adetula was picked ahead of former PRO Tony Nezianya who incidentally stepped down for Ubani in 2010.
New NOC TEAM
Engr Habu Gumel -President
Solomon Ogba – 1st Vice
Francis Orbih-2nd Vice
Tikon Ishaya-3rd Vice
Banji Oladapo -Sec Gen
Mohammed Abdullahi -Deputy Sec Gen
Bappa Aliyu- Treasurer
Femi Adetula-PRO
Col Sam Ahmedu (Force Member