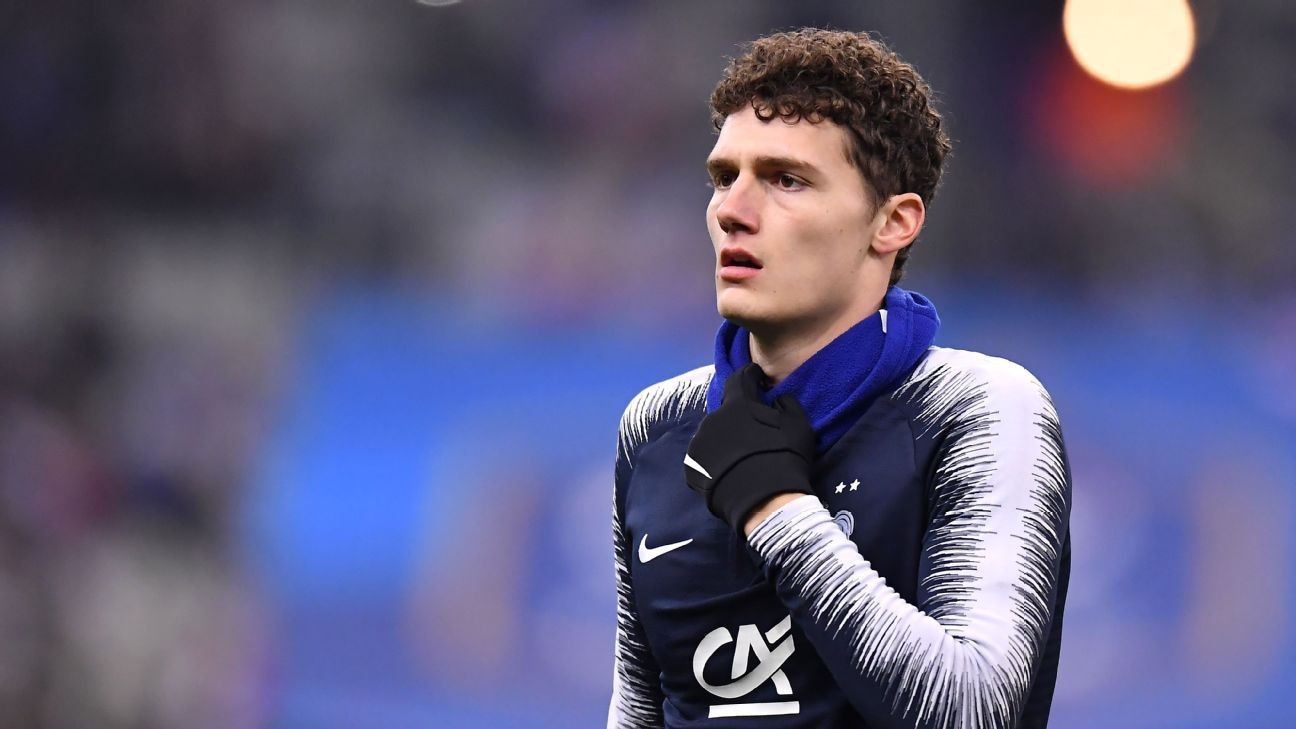 Bayern Munich have reached an agreement to sign French defender Benjamin Pavard, who will join Bayern on a five-year deal in the summer, the club's sporting director Hasan Salihamidzic said on Wednesday.
The 22-year-old currently plays for Bundesliga rivals VfB Stuttgart and was involved in France's 2018 World Cup final victory over Croatia in Russia.
The French International also scored a stunning goal in the Round of 16 win over Argentina.
"I can announce that we managed to get the services of Benjamin Pavard from July 1, 2019. He signed a five-year contract. He can be deployed in various positions. He can play on the right.
"He is a young player, a world champion and we are happy to have signed him," Salihamidzic told reporters during a Bayern training camp in Qatar.
Salihamidzic also confirmed Bayern's interest in Chelsea teenage forward Callum Hudson-Odoi.
The German champions look to boost their frontline following the expected departure of veteran wingers Arjen Robben and Franck Ribery at the end of the season.
"He is a very interesting player whom we really want to sign.
"He has qualities that fit into our game. He can dribble well and has a drive towards goal. He has a lot of potential," Salihamidzic added of the 18-year-old.
The season resumes next week after the annual winter break.
Bayern, who had won the last six league titles, sit in second place, six points behind leaders Borussia Dortmund after a dip in form following a strong start to the season.
The Bavarians also face Liverpool in the Champions League Round of 16 next month.