Timely move: Mikel, Moses back to serious business
Super Eagles captain John Obi Mikel and compatriot Victor Moses have something in common.  Aside from being Nigerians playing important roles in the national team, both played for English premier league side Chelsea.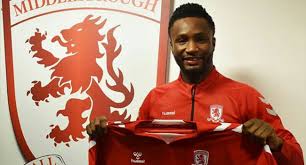 Interestingly both appear to have at one time or the other suffered the same fate that of being sidelined at Stamford Bridge not by injury but the wind of change brought about by change of baton in the club. There comes a pharaoh who does not know joseph and at such time regular playing time becomes a scarce commodity.
That was the fate of Mikel towards the end of over a decade career at Chelsea. When eventually the contract ended towards the end of 2016, the club told him in plan terms they will not renew the contract, he moved to Chinese super league Tiajin Teda but chose to terminate the contract after a year thus becoming free agent after making 31 appearances for the side with three goals to his name.
Moses on the hand remained with Chelsea, a team he joined in 2012 and was then a must play and subsequently a journey man with avalanche of loan deals but of late completely frozen out of action after his return from the World cup in Russia where both players contributed their quota even as the Eagles failed to fly past the group stage.
While taking their predicament calmly, they remain hopeful that a new door will open and today while Mikel has headed back to England to settle with Middleborough, Moses has pitched tent with Turkish side Fenerbahce.
Granted that they have sealed short deals what gladdens their hearts will no doubt be the fact that they have opportunity to play regularly again.
In fact Mikel may be on parade as Middleborough takes on Newport County in FA cup 4th round today just like Moses might be making his debut for Fenerbahce on Monday against Yeni Malatyaspor Turkish Super liga.
Change is a permanent thing in life and for both players rising to the challenge is the way to go,
Interestingly what both teams need right now is a major push up the ladder and this has no doubt offered an opportunity for them to contribute to the dream while enjoying their game once more.