UFC star Paige VanZant stuns fans with acrobatic display
Mixed martial arts star  Paige VanZant gave her fans and followers a cheeky glimpse of her life outside the martial arts Octagon .The 26-year-old is currently on holiday with her husband Austin Vanderford in Florida but creates time to keep fit and keeping in touch with a teeming fans.
One of her moves that tickled the fancy of her fans was a light-hearted post of her jumping in a pool in acrobatic fashion.
Wearing nothing but a pink bikini, the UFC beauty looked back at the camera as she edged towards the water.
Hubby Vanderford can be heard shouting: "Okay, go!
VanZant then turned to the pool before launching herself in, completing an impressive midair straddle before hitting the water.
VanZant has accumulated over 2.6 million followers on her Instagram and has treated them to a variety of shots.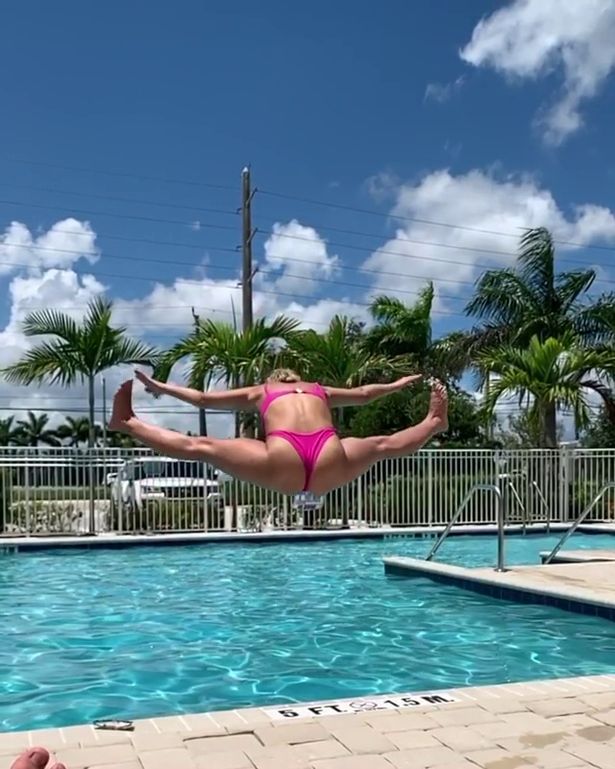 Some revealing posts include the mixed martial arts fighter in swimwear, yoga clothes or sometimes nothing at all.
After losing her UFC 251 clash against Amanda Ribas on Fight Island, there have been question marks over VanZant's future in the sport.
Read AlsoUFC: Usman Kamaru gets six-month medical suspension
That was the final fight of her UFC contract and she has admitted she is keeping her options open.
VanZant told MMA Fighting: "I'm hoping to sign a new fight promotion with somebody and fight this year if I can.
"I want to fight as soon as possible. In my mind, I'm going to go ahead and delete that last fight and start over.
"I don't know how long this negotiation stuff goes.
"I'm hoping quick, cause I definitely don't have any injuries. I don't even know if I got hit, so I'm ready to fight again."