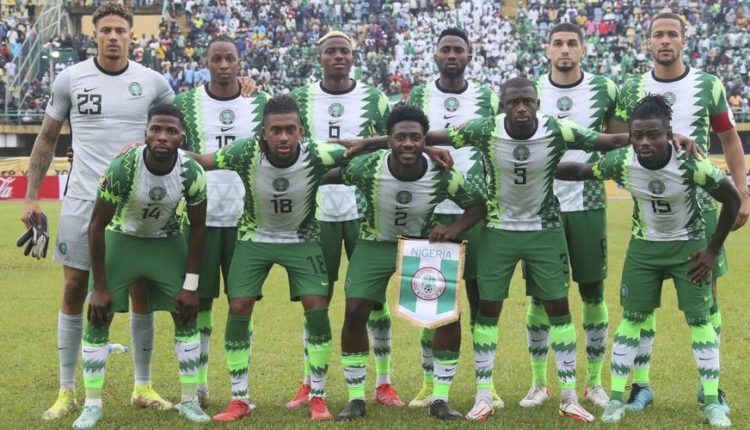 W/Cup: Super Eagles battle heat, artificial pitch against Cape Verde – Rohr
Gernot Rohr has described  Cape Verde as a very defensive team as Super Eagles battle the heat and an unfamiliar artificial pitch in today's 2022 World Cup qualifier.
Rohr again restated some of the challenges the Super Eagles will face in Mindelo.
read also:Djokovic tries to put the "Hammer" down in Slam quest
"It's a different pitch because and we are not used to playing on a synthetic pitch, some of our players have played on this pitch before when they were playing in Nigeria, but they are now in Europe," he explained.
"We trained in Lagos on a synthetic pitch, but this one is softer and this is better to play on.
"It will be hot (on match day), but we have to adapt and give our best.
"We have to change the team, we have only 19 players available for this game and we have some problems and it's a challenge."
The Eagles coach further said the home team want to win after they drew their opening qualifying match against the Central African Republic.
READ ALSO:Djokovic tries to put the "Hammer" down in Slam quest
"Cape Verde want to win because they drew their first game," he said.
"We have been preparing since we were in Lagos, but Cape Verde had more days to recover.
"It will be a physical challenge, but we will be ready."
Rohr has done his homework on the tactics the Blue Sharks of Cape Verde will employ against his team:
"They like to play quickly in the attack, they have wonderful players like Mendes, they have players in France and they have offensive players," he said.
"They like to set up with three at the back and we know they like to defend, but we have our idea and we have our tactics to score goals and win the game.
"I know it won't be easy with our situation, but we are a super commando, and we have to show our fighting spirit."