Blood!!!: Sergio Ramos at it AGAIN!
Viktoria Plzen 0-5 Real Madrid
Viktoria Plzen 0-5 Real Madrid
Benzema nabs double (20, 37)
Casemiro header doubles (23)
Bale makes it four (40)
Kroos sweeps home fifth (67)
Champions League Group G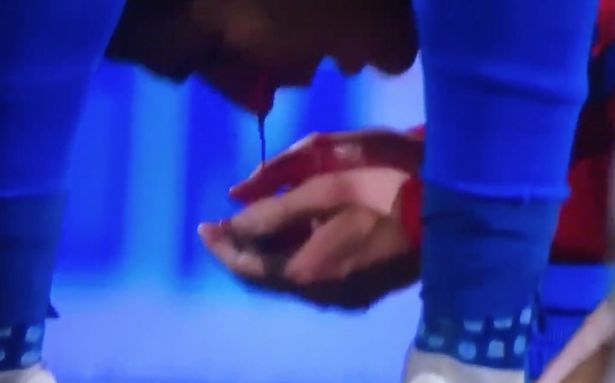 Sergio Ramos was back at it in the Champions League on Wednesday evening as his flailing arm caught Viktoria Plzen's Milan Havel square in the face.
Czech under-21 left-back Havel was left with blood pouring from his nose following the incident, which appeared to start with Ramos glancing at him before he approached him.
The Real Madrid skipper then raised his arm and smashed the 24-year-old in the face, before innocently looking up at referee Deniz Aytekin.
READ ALSO: Salah yet to forgive Ramos over injury
The Turkish official opted not to show Ramos a card.
The incident occurred with the match still at 0-0 , with quickfire goals from Karim Benzema and Casemiro quickly putting the reigning champions two up, and Benzema and Gareth Bale adding further goals before the break.
Given Ramos's previous in the Champions League – most notably his challenge on Mo Salah in last season's final which forced the Liverpool man off the pitch – it wasn't long before fans on Twitter made their feelings known.
'@jord_lcfc" wrote: "Sergio Ramos at it again."