Different strokes! What has penalty got to do with it?
Remember what's love got to do with it by Tina Turner?
Well in case you have forgotten, What's Love Got to do with it is the eight solo studio album by American-born Swiss singer, songwriter, and actress, Tina Turner. It was released on Parlophone in 1993. It was the soundtrack album for the 1993 Tina Turner biographical film of the same name, which was released by Touchstone Pictures the same year.
After the final whistle in the Final group F match between Chile and Thailand at the ongoing FIFA Women's world Cup in France, what came to my mind was "What's penalty Got to do with it?
And the answer would be penalty indeed has got a lot to do with it.  It could determine exit and qualification; it would determine staying behind and going home in a tournament.  It could determine whether to re-schedule your flight ticket or leave it as originally booked. It could determine whether to extend hotel reservation or cancel part of it.
It could be a source of jubilation for one team and source of lamentation for another.  Such was the situation on Thursday.
Chile needed three goals against Thailand to progress to the round of 16 as one of the third best placed teams.  The hard fighting team succeeded in scoring two goals and needed just one more to seal their round of 16 ticket but alas a penalty miss put paid to that ambition and handed Super Falcons who had been waiting under the canopy of permutations the ticket, some say on a platter.
It was indeed bad day for Chile's Francisca Lara. A very impressive player indeed but who on this occasion failed to convert the penalty that meant the whole world to her country men and women.
That is football for you and such is the ugly side of penalty, an inevitable determinant of men' fate. What a way to go and what a way to advance!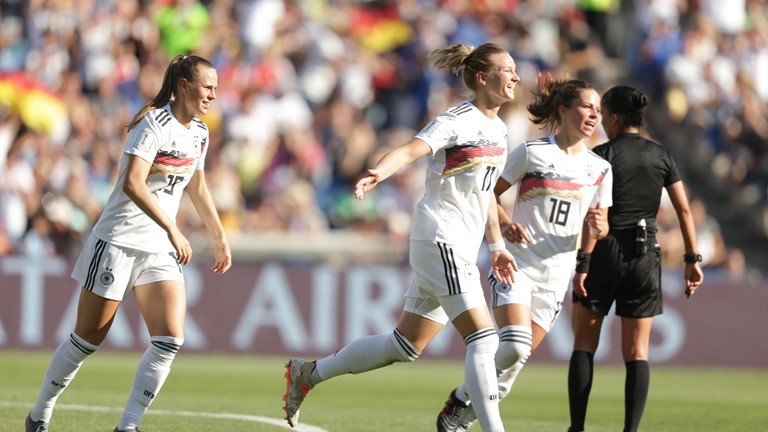 The result has forced Chile and Nigeria on this occasion to return to the drawing board.  For Chile, to plan for the next edition and for Nigeria to review pattern of play employed in the last three group games with a view to identifying how best to approach this 'special qualification' for the group of 16 and how best to
handle group of 16 opponents Germany at the Stade des Alpes.
Can the Falcons convert second chance into a miracle?
All eyes on Match 38, at the Stade des Alpes, Grenoble Saturday 16:30!