Family of pilot feared dead alongside Emilano Sala pay tribute 
Ibbotson and his wife
The devastated family of pilot, David Ibbotson feared dead in a plane crash with soccer star Emiliano Sala has tonight paid tribute to the man with the 'cheeky smile' in heartfelt handwritten messages left at a makeshift shrine in his home village.
Words and prayers for the much-loved father-of-three are their first public outpouring of grief while the world's media have focused on the footballer's family.
Police officers today visited his wife Nora after news from air accident investigators that wreckage of the doomed craft and a body had been found at the bottom of the English Channel after the aircraft he was flying went missing on January 21 between Nantes, France and Cardiff.
The corpse has not yet been identified.
Ibbotson's heartbroken daughter, sister and nephew were among loved ones paying respects to the 60-year-old gas engineer, part time pilot and devoted family man.
His younger sister Helen Kapatysulias wrote: 'To David, my gentle brother. I have so many memories of you, mine is of you when you were coming home from school, you used to pick me up and carry me home. I will lock these memories in my heart forever.
'All I would like is to see your face, smiling, cheekily, again. I know you're safe wherever you are. I pray that one day I will see you again, my gentle Big Brother.
'I love you forever and always and will never forget you.'
His daughter penned In loving memory of a dear Dad: 'Daddio, Words cannot describe how much I am going to miss you. You are the best dad anybody could wish for and I will love you always. I have (word illegible) memories and will pass these on to anybody I meet. All my love Vicki.'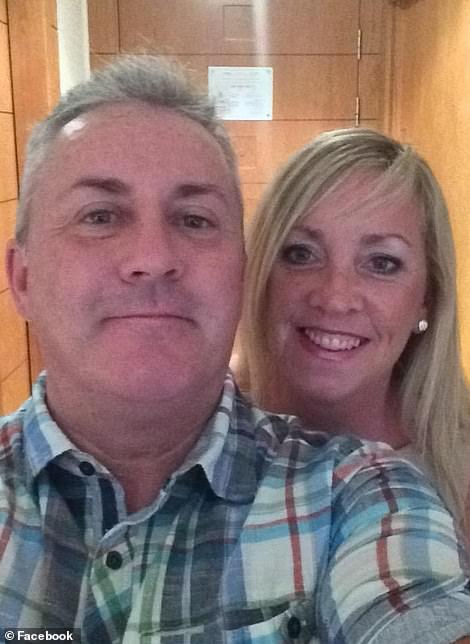 In another tribute amongst dozens laid around a tree in the market square in his home village of Crowle, near Scunthorpe, North Lincolnshire, his nephew Tim wrote: 'To my uncle David. We hope that the angels are looking and guiding you home to us. I love you lots.'
A verse on one condolence card reads: 'We're never really ready when it's time to say goodbye, but slowly we accept what has to be. Letting go on what we must but keeping those we love forever close to us in memory.'
A cafe owner in the tiny close-knit village said: 'This is a dreadful tragedy, our hearts go out to the family and we want them to know we are here to support them.'
The plane was found on the seabed of the English Channel after 'shipwreck hunter' marine scientist David Mearns stepped forward to help find the wreckage.
Messages were left around the base of a tree in Crowle for the pilot after a body was found at the bottom of the Channel.
The plane was found on Sunday and divers revealed there is a body on board on Monday.