FIFA Best Award: Messi, Samuel Eto agree on Sadio Mane
Barcelona forward Lionel Messi clinched FIFA Best Player Award Monday Night in Milan to increase his record win of the title to six, but it has been revealed that the Argentina international voted for Sadio mane as World best for 2019.
His pick tallies with that of former Barcelona forward and four time African Footballer of the year Samuel Eto who opined that the Senegal international and his Egyptian counterpart Mohammed Salah were robbed.
"The best one for me is Mohammed Salah or Sadio Mane. But they're not here," Eto'o said in a terse interview before walking away from the camera at the venue of the event in Milan.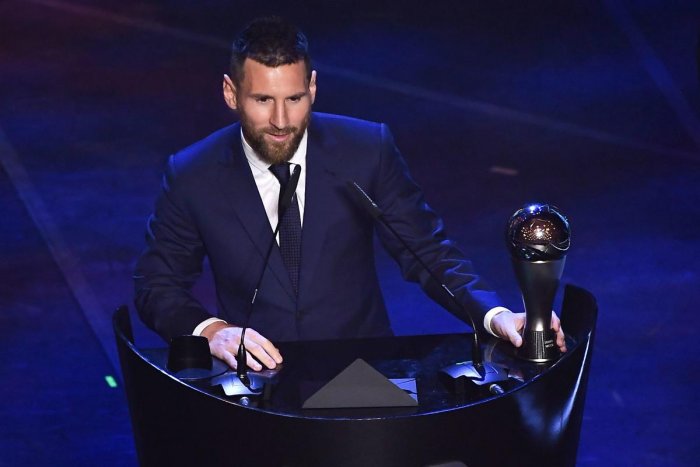 Messi's top three picks were Mane, arch rival Cristiano Ronaldo and Virgil van Dijk in that order.
Interestingly Mane also topped Real Madrid Winger Eden Hazard's top three, the others being Van Dijk and Messi.
Mane scored 26 goals in 50 appearances for the Reds across all competitions last season, playing a key role in leading Liverpool to Uefa Championship League glory.
This season he has already scored six goals in his first eight games this season. Messi in his post award submission admitted that he wasn't really at his best within the period under review.
I didn't have that spark. I was lacking a bit of rhythm" he said
But unlike Messi who had arch rival in his top three picks, the Portugal international and Juventus forward had Messi completely missing from his top three picks.  The former Real Madrid ace had Matthijs De Ligt , Frenkie De Jong and 2018 World cup winner Kylian Mbappe as his top three in that order.
How the stars voted
Lionel Messi: 1) Sadio Mane 2) Cristiano Ronaldo 3) Frenkie De Jong
Cristiano Ronaldo: 1) Matthijs De Ligt 2) Frenkie De Jong 3) Kylian Mbappe
Virgil van Dijk: 1) Lionel Messi 2) Mohamed Salah 3) Sadio Mane
Harry Kane: 1) Lionel Messi 2) Virgil van Dijk 3) Cristiano Ronaldo
Gareth Southgate: 1) Lionel Messi 2) Cristiano Ronaldo 3) Virgil van Dijk
Andy Robertson: 1) Virgil van Dijk 2) Frenkie de Jong 3) Sadio Mane
Eden Hazard: 1) Sadio Mane 2) Virgil van Dijk 3) Lionel Messi
Luka Modric: 1) Cristiano Ronaldo 2) Eden Hazard 3) Lionel Messi
Hugo Lloris: 1) Lionel Messi 2) Cristiano Ronaldo 3) Kylian Mbappe
Giorgio Chiellini: 1) Cristiano Ronaldo 2) Frenkie de Jong 3) Mohamed Salah