GOtv Boxing Night 18: Ghana's "Brave Warrior'' says will crush Nigeria's "Joe Boy''
gotv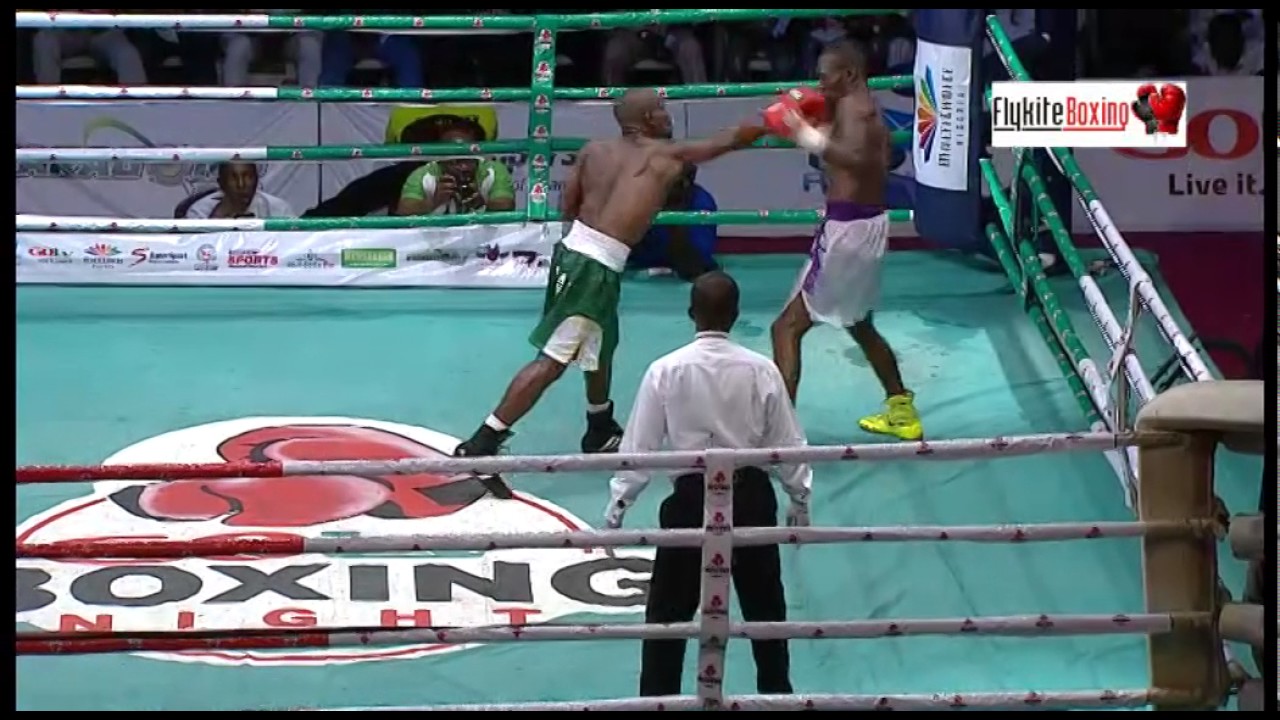 Ghana's Success "Brave Warrior" Tetteh, the challenger for the African Boxing Union (ABU) Lightweight title, has boasted ahead of the fight that he will end the unbeaten run of Nigeria's Oto "Joe Boy" Joseph.
The fight is among the eight scheduled fights of the GOtv Boxing Night 18, holding on April 21, at the Indoor Sports Hall of the Obafemi Awolowo Stadium, Ibadan.
Tetteh told newsmen in Lagos that he had seen many of his opponent's previous fights and he was confident that the incumbent champion would not last the distance.
"Initially, I thought of making the fans enjoy the fight for much longer, but I have concluded that there is no point doing that.
"I need to finish him off quickly, go back to bed and rest enough for my trip back home.
"I also have my eyes on the N1 million cash prize provided by the sponsors," he said.
The champion, meanwhile, has been very reserved about the upcoming fight and preferred to do his "talking'' in the ring.
"There is a reason I'm the ABU champion as well as the Commonwealth (Africa) Lightweight champion. It is because I'm good at this sport.
"The mouth with which he's boasting will be reconstructed and when he looks at himself in the mirror, he will imagine he's another person.
"It will be war," he said with undisguised rage.
A similar threat was issued by Akeem "Dodo" Sadiku, who will fight Ekpresso Djamihou of the Republic of Benin for the Lightweight bout.
Sadiku described his opponent as too weak to challenge him in his home town in Ibadan.
He added that his opponent would be packed like "frozen turkey'' back to his country at the end of their international challenge duel.
In another outburst, Ridwan"Scorpion'' Oyekola, said that his opponent, Taofeek "Taozon'' Bisugawould, would experience a very tough night in his hands.
"I'm the Scorpion, I sting until my opponents fall. The title is mine. His reign is over,'' Oyekola bragged.
Bisuga in his response, said that he was immune to a scorpion's sting, adding that his opponent faced the prospect of beng hit with vicious punches he had never received before.
He said that Oyekola was way too young to trade words with him.
Even the West African Boxing Union (WABU) Welterweght Champion, Rilwan "Baby Face'' Babatunde, a man of few words, joined in vowing to severely punish Ganiyu "Energy'' Kolawole during their upcoming challenge bout.
"I am looking forward to the event having been away for a while, due to the injury I was nursing and I am determined to crush any opponent in my path.
"I promise my fans that they will really be entertained and should come out to support me as I deal mercilessly with Kolawole,'' Babatunde said.
Reacting, Kolawole said that Babatunde was simply making empty boasts.
"I am going to beat him silly, he is tough, but I am tougher and mentally ready to crush him in Ibadan,'' Kolawole said.
The News Agency of Nigeria (NAN) reports that the best boxer in the fight, which would be beamed live, would go home with a cash prize N1 million attached to the Mojisola Ogunsanya Memorial Trophy.