Manchester United's Jesse Lingard will start for England in today's friendly against Nigeria at Wembley
Stadium and manager Gareth Southgate believes there is no reason why he can't play alongside Dele Alli.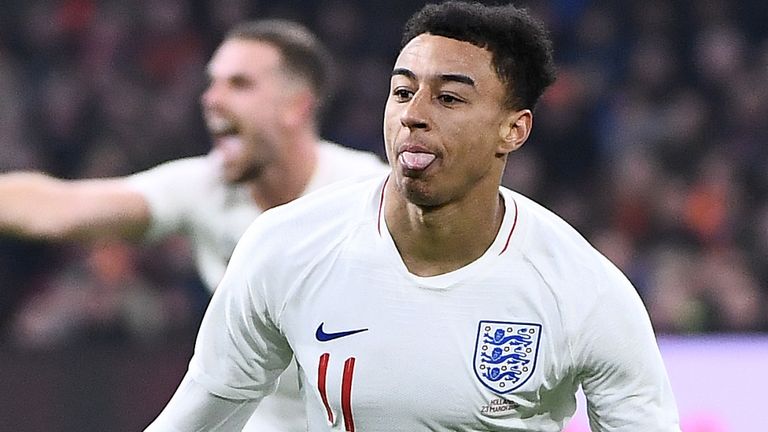 Lingard, who usually operates in an attacking midfield role, scored 13 goals for United last season in
all competitions – his most productive campaign yet at Old Trafford.
While some observers believe the 25-year-old is competing for the same spot in the England side as
Tottenham's Alli, Southgate says that isn't the case.
"I don't see it as a straight contest between any individual, absolutely they could play together,"
Southgate told a news conference ahead of the match at Wembley.
"All of our attacking players have different attributes or strengths. Jesse is a fantastic player at
recognising the space, working away from the ball, a great link between midfield and attack," he said.
But Southgate gave no clues as to who would start in goal for England with Jack Butland, Jordan
Pickford and Nick Pope the three goalkeepers in the World Cup squad.
"We know what we want to see in that area and we're clear on what we think. There's no need for me to
say too much on that publicly," said Southgate.
"I've told the players what we're looking for in these two matches and haven't told them the team yet."
Southgate added that Manchester United central defender Phil Jones would miss the Nigeria match after
he was allowed to leave the training camp as his partner is due to give birth.
Much media attention in England has been focused on forward Raheem Sterling's new tattoo which features
an assault rifle and which was described as "disgusting" by anti-gun campaigners.