Liverpool's Joel Matip signs new long-term contract
After an impressive Champions League-winning season, Liverpool defender Joel Matip has signed a new long-term contract at Anfield.
Matip signed for the Reds back in 2016, joining from Schalke on a free transfer.
Despite some decent performances in previous seasons, it was in the last campaign where he really shone alongside Virgil van Dijk in the Champions League.
As a result, he's now considered the ideal partner for Liverpool's star defender Van Dijk.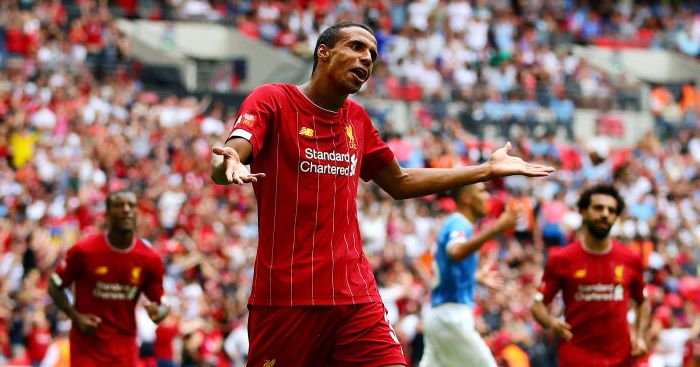 Now, he's been rewarded for his performances with a new contract.
"It makes me happy that people think I've done a good job and they want to keep me"
As announced by Liverpool, Matip has signed a new long-term deal, though they do not specify how long for.
Thankfully, Merseyside based journalist Paul Joyce has reported the deal will last for five years.
Speaking about his new contract, it's safe to say Matip is delighted with his new deal.
Read Also: Man City beat Liverpool on penalties to win the Community Shield
"It's a great feeling to be a longer part of the club. It's really just a great feeling," Matip explained to Liverpool.com."We have a young and talented team and I think every one of us is hungry. Now we've seen how it is to win something and we want to have that feeling again.
"There are a lot of things still to achieve. You never know how it will end, you just have to work hard and do the best you can do. Then we will see.
"It is an honour to be a part of the club. It makes me happy that people think I've done a good job and they want to keep me."