Moses paved way for players like me – Iwobi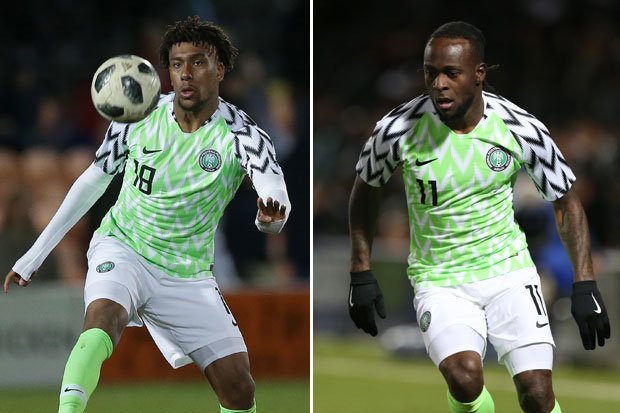 Alex iwobi has reckoned that the retired Super Eagles player, Victor Moses paved way for the latest England based Nigerian Internationals in Super Eagles.
The Arsenal starlet hinted that he took his decision to play for Nigeria's national team to take after Moses who chose Nigeria over England despite being opened to quality opportunities.
Iwobi made this known has he joined other Super Eagles players to express their view has Moses, 27-year-old, retired from international football on Wednesday.
Arsenal starlet, Iwobi wrote on his Twitter handle, "Thank You For Paving The Way For Us. You Achieved So Much For Our Country. It Was A Pleasure To Play With You, Wishing You The Best Big Bro @VictorMoses 🙏🏽🇳🇬".
Saudi based Ahmed Musa could not help to relish the opportunity he shared with the Chelsea wing player at the national team.
He wrote on twitter, "It was a pleasure to play alongside such a great player. You have served your nation well and will always be remembered. Good luck in all you [email protected]".
Also, Shehu Abdullahi wrote, "I wish you all the best bro!".
Moses, before his retirement is reckoned has one of the the big players with popular figure for the Nigerian fan community. He ended his association with the Super Eagles on Wednesday, August 15, 2018.
The England based player lasted over six years the Super Eagles during which he won the 2013 AFCON title and represent Nigeria at two editions of the World Cup competition. He accrued a respectable haul of 12 goals for the national team before his retirement.