Association of National Olympic Committees, ANOC, during the week in Tokyo, Japan honoured the Nigeria Olympic Committee for the nation's break through into the winter Olympic games.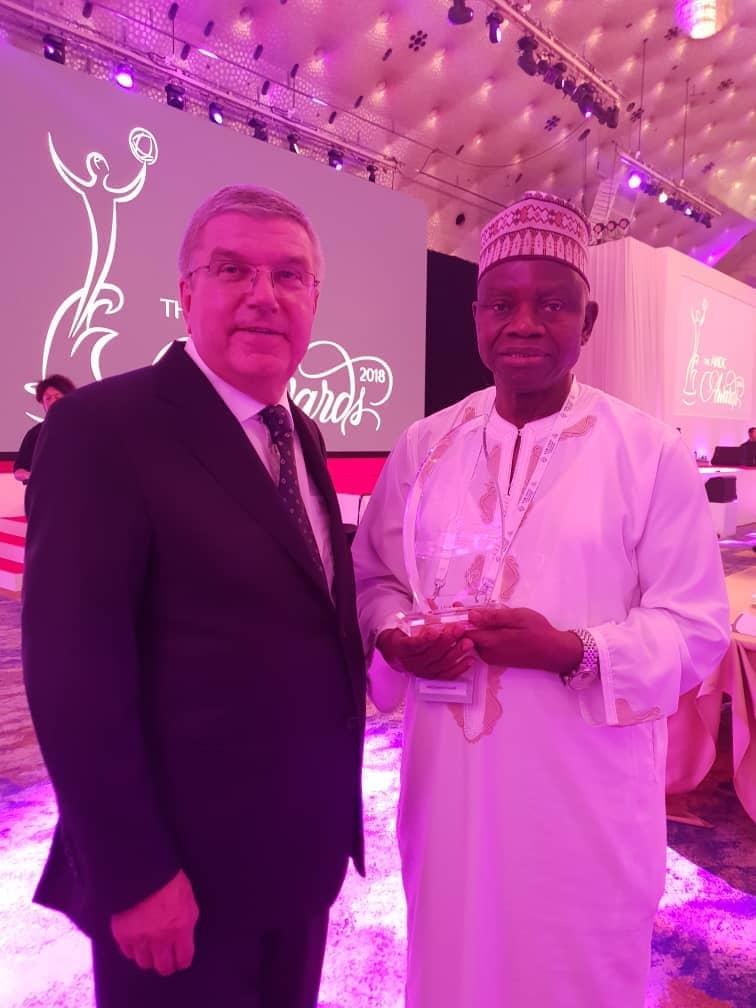 President of Nigeria Olympic Committee Engr Habu Gumel who is also an executive member of International Olympic Committee received the award on behalf of the nation at the 2018 annual ANOC awards in Tokyo.
Nigeria, it would be recalled made a maiden appearance at a winter Olympic games in the 2018 edition staged in the South Korean city of Peongchang, with the trio of Seun Adigun, Akuoma Omeoga and Ngozi Onwumere competing in bobsleigh while Simidele Adeagbo contested in the skeleton event.
ANOC hopes that the recognition accorded to Nigeria at the event in Tokyo will inspire more African nations into contesting at subsequent winter Olympic games.