Super Sunday: Lingard wants record maintained against City
Jesse Lingard has challenged his Manchester United team-mates to extend their strong record at the Etihad Stadium by beating rivals City in Sunday's derby clash.
Though City's fortunes have risen even further in recent years, United have won seven of their last 15 away derbies and have not lost on the east side of Manchester since November 2014.
That record was in jeopardy last season when City – needing a win to confirm their status as champions – led 2-0 at half-time, only for Paul Pogba to inspire a stunning turnaround and a 3-2 United win.
"The win last season there was a mad feeling and, hopefully, we can do it again," Lingard told MUTV.
"We've done well there and it's just about fine margins sometimes. We kept our mental state last season and got the win in the end. The way the fans were supporting us, even at 2-0 down, they stayed with us and backed us throughout the game and that spurred us on."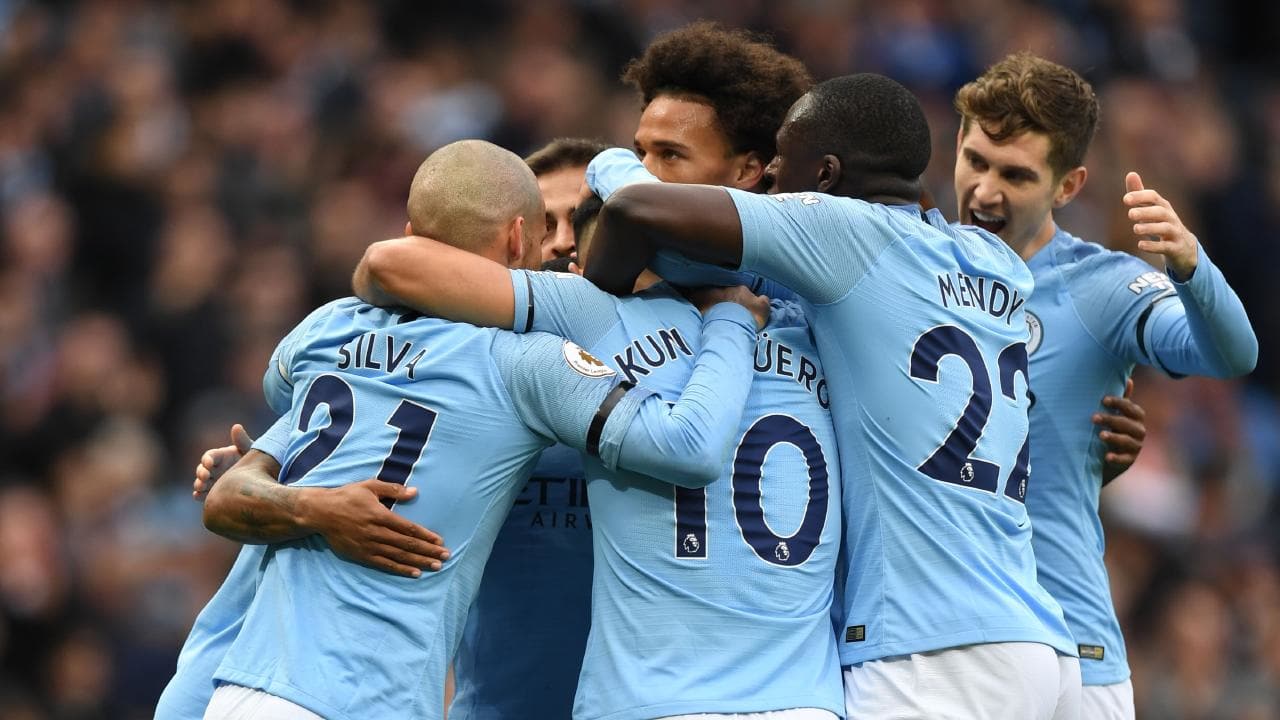 United will arrive at the Etihad Stadium trailing the league leaders and defending champions by nine points after an uncertain start to the season which put manager Jose Mourinho under plenty of pressure.
But they appear to have rediscovered their mojo in recent weeks, sparked by a come-from-behind victory over Newcastle on October 6, and they have won their last three outings.
Lingard was back in the starting line-up for United on Wednesday night when they completed another late turnaround – this time beating Juventus 2-1 in the Champions League – having recently overcome a groin injury.
"I think these big games are what you play for," he said. "The more pressure there is, you fire off that pressure. They're the games you want to be involved in, like everyone else. The most important thing is to believe, in ourselves, that we can do it. I believe in this team."
Romelu Lukaku could miss the match with a thigh injury, perhaps providing an opportunity for Marcus Rashford, who scored the only goal in United's 1-0 win at the Etihad in 2016.
Rashford played only the final eight minutes of last season's dramatic derby, but it is always a special day for the academy product.
"Last season's derby at City was amazing," Rashford said. "I was on the bench for that game and I was itching to get on. We were so focused on not losing that game, winning was the only option for us when we went out in the second half.
"That feeling of being two goals behind was a horrible one and coming back from that was amazing. We're all looking forward to Sunday's match and hopefully we can leave the stadium with the same feeling again."