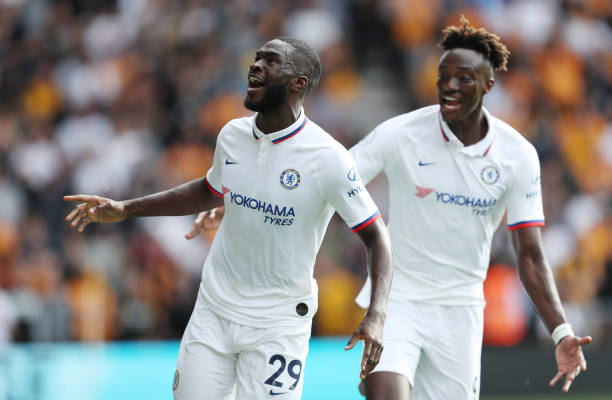 Tomori hopes Milan can win Champions League 'like Chelsea'
Fikayo Tomori hopes Milan can win the Champions League 'like Chelsea' and discusses his friendship with Roma striker Tammy Abraham.
Tomori joined Milan on a permanent deal from Chelsea in the summer. He had spent six months on loan at San Siro before joining the Serie A giants permanently.
The English defender is a product of Chelsea academy, where he grew up with Tammy Abraham, who is not just a simple former team-mate but also a close friend of him.
"We speak almost every day, we played for Chelsea since we were seven years old, we managed to get to the first team. Growing up, you want to get there, but you are not sure if it's going to happen," Tomori told DAZN.
"When I scored my first goal, he scored a hat-trick, it was the best day for us. Mason [Mount] scored as well, it was crazy."
"I don't know, I love Milan, I love being here, Chelsea was a big part of my life, 15-16 years. I think I managed to have that dream. Play at Stamford Bridge, play in the Premier League and the Champions League. Right now I am really happy in Milan.
"We are back in the Champions League, everything is really positive, hopefully like Chelsea, we can win it."
Tomori made his senior England debut when he was a Chelsea player, but he made his first international with Canada U21 team.
read also:Man Utd transfer target Tielemans ready for Leicester exit
"I was born ther [in Canada] e and I moved to England at a young age, but when I was young, I used to go every year to Canada," the 23-year-old said.
"I have family and friends there. I saw both sides, when it's hot and when it's cold. I think of good things, I played for the national team as well.
"The first game was against Mexico in Mexico City and the following March, we played against England in England.
"There was plenty of my teammates, Ola Aina, Charlie Colkett, Marcus Rashford, many of us were at Chelsea, we also won the game, I remember that very well."
Chelsea do not have an option to re-sign Tomori in the future, while they could take Tammy Abraham back to London from Roma by paying €80m by 2025.
In the summer, Abraham joined the Giallorossi in a €40m deal, signing a five-year deal with the Giallorossi.