Umar Faction Gives FIBA Ultimatum To Resolve NBBF Crisis
Kida
As the lingering leadership crisis in the Nigeria Basketball Federation (NBBF) continues unsettled, the world basketball governing body, FIBA has been tasked to immediately put an end to the crisis by conducting fresh elections.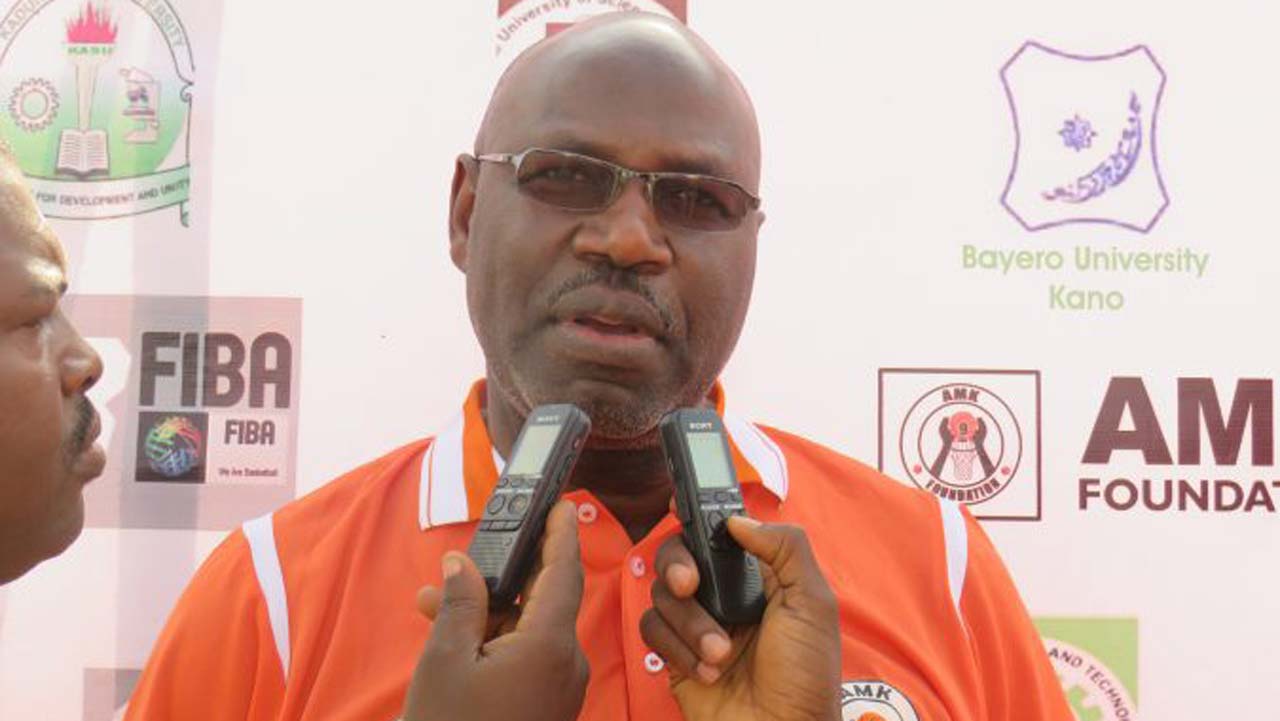 The Tijjani Umar-led faction in the NBBF leadership tussle gave the charge after its strategic and stakeholders meeting held in Abuja.
Speaking to Sportinglife.ng, the president of the board, Tijjani Umar, said the NBBF under his watch and other stakeholders comprising club owners, technical officials, referees and match commissioners will not fold their hands and watch Nigeria's basketball being destroyed by self-seeking individuals.
Umar said his board had waited patiently for FIBA to resolve the leadership crisis and the world body should as a matter of urgency, conduct fresh elections that will produce new leadership for NBBF and save Nigeria's basketball from further crisis.
"We don't want to continue to hold our arms and watch interested party spread false information, propaganda and fake news regarding the true situation of the Nigeria Basketball Federation (NBBF) leadership.
"FIBA is very clear about its position on the leadership crisis in NBBF. As we speak there is no elected leadership for NBBF. The elections that returned Tijjani Umar as NBBF president on June 12, 2017 in Kano and the purported elections that brought out Musa Kida on June 13, 2017 have not been upheld by FIBA.
"Both elections have been step down and FIBA has clearly admitted that the best way to resolve this lacuna and leadership vacuum in Nigeria's basketball is to conduct new elections. Therefore it become very imperative that with two year already attained in this Leadership crisis, stakeholders must meet, consult and take decisive actions to remind FIBA that the time has come now for action.
"We can no longer procrastinate and seat idly watching Nigeria's basketball being destroyed by interested party and people whose major interest is not the good of Nigeria's basketball but just to hold leadership position in Nigeria's basketball for personal benefit," Umar said.
"The two major decisions that we arrived at this meeting is to role out programmes for new season beginning in July because as you are aware the league have been truncated because of the crisis and the players have been idle without earn payment since they are not engage. So, we can't continue to sit down watch players' career and the bread on their table been take away.
A member of the board and chairman FIBA Africa finance committee, Muktar Khelel, the 2019 activities will kick start next month with training of technical officials and Stakeholders Consultative Forum meeting.
He said NBBF will introduce a grassroots-based Talent Development programme to consolidate its nationwide talent hunt in the country, while adding that the organisation of a new pre-season men and women's league, the 2019 Kwese Premier League as well as a revamped and innovative National Women's League.