Zinchenko hits cloud nine after proposing to TV Star
Oleksandr Zinchenko and Vlada Sedan
A good week just got even better for Ukraine and Manchester City star Oleksandr Zinchenko as he proposed to his TV presenter girlfriend and she said yes.
On Monday, the 22-year-old helped his side to Euro 2020 qualification with a win over Portugal at his country's national stadium in Kiev.
The  midfielder Wednesday got down on one knee at the same stadium and proposed to stunning Vlada Sedan, a broadcaster for Football 1/2 in her home country.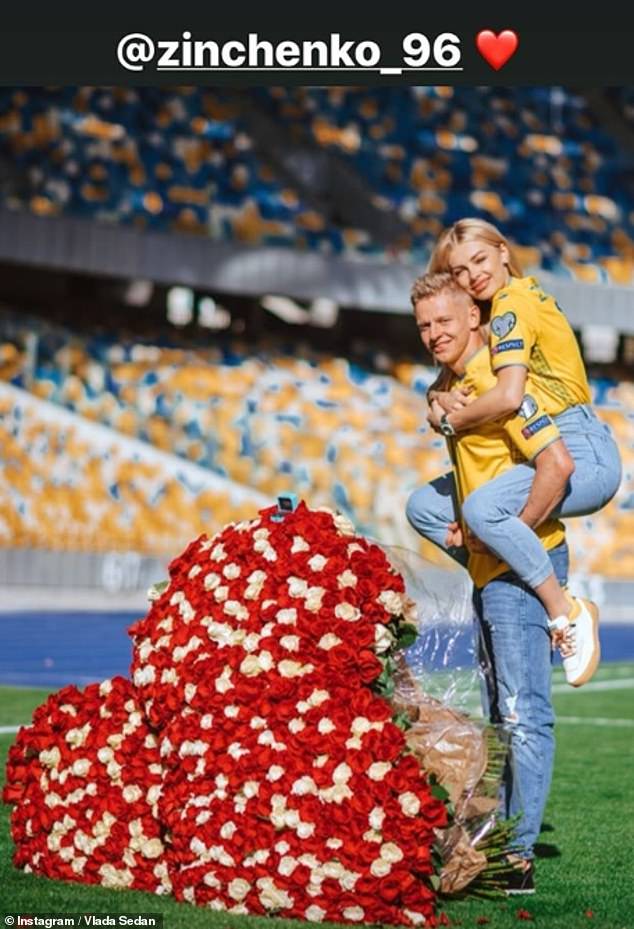 'The most important YES in my life,' wrote an elated Zinchenko alongside a picture of his wife to be planting a kiss on him beside a huge bed of roses, while both of them wore the national football shirt.
Rumours of a romance with the 21-year-old were sparked earlier this year when Zinchenko kissed the presenter after an interview following Ukraine's 5-0 win over Serbia in June.
After his side's win against Ronaldo's Portugal on Monday, he was at it again. This time, gate-crashing a teammate's interview.
The presenter has popped up at City training and matches, and the pair's Instagram pages are littered with couple pictures.
Just last month Sedan was in Manchester – posting a picture of herself with City boss Pep Guardiola on Instagram to her near-200k followers.
Zinchenko was part of the side that beat Portugal 2-1 in Kyiv on Monday night following goals from Roman Yaremchuk and Andriy Yarmolenko.
The win strengthened Ukraine's standing at the top of Group B and also confirmed the nation's qualification for next summer's tournament.