AC Milan woos Arsenal CEO with £3.6m-a-year offer
Arsenal chief executive Ivan Gazidis is on the verge of making an important decision on whether or not to dump the Emirates and accept a lucrative offer tabled by AC Milan.
Gazidis, who became CEO at Arsenal in 2009 and is now tasked with the day-to-day running of the club, was one of the key players in appointing new boss Unai Emery.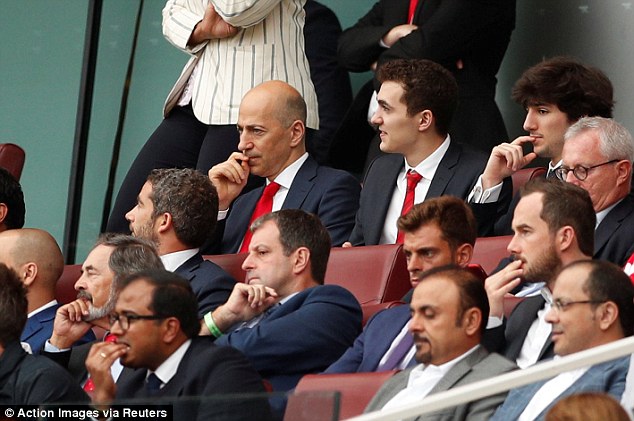 Gazidis has been the Emirate landlords for 10 years and a move to San Siro in response to the latest demand will see him pocket
£3.6million per year, ensuring an increase of £1mon his current salary
The Italian giants want Gazidis to respond by the start of next month, hoping a promise of more money and overseeing a club overhaul will be enough to persuade him to make the switch.
Arsenal do not appear to have an objection to the 53-year-old to accept a new challenge in Serie A, but it is understood he is yet to make a decision on his future.
Gazidis remains one of the well-paid executives in the Premier League, although his salary dropped by around £50,000 between 2016 and 2017.
He played a major role in appointing Emery following Arsene Wenger's departure earlier this year and now enjoys greater control at the Emirates Stadium
However, the club's strict transfer and wage budget could scupper plans to take on Manchester City and challenge for the title once again.
AC Milan's new American owners, Elliott Management, have ambitions to take on Juventus, Napoli, Roma and rivals Inter at the top of Italian football.
They hope Gazidis will use almost a decade of experience in England's top-flight to help them bridge the gap after finishing sixth last season.