Tokyo 2020: Preparations,scouting starts now- Alex Nwora
. Kida praises D'Tigers resilience
WUHAN, CHINA - SEPTEMBER 02: Nwora Alexander coach of Nigeria reacts against Argentina during FIBA Basketball World Cup China 2019 Group B at Wuhan Sports Center on September 02 , 2019 in Wuhan, China. (Photo by Wang HE/Getty Images)
D'Tigers head coach, Alex Nwora, has stated that the Nigeria Basketball Federation (NBBF) should commence early camping and scouting ahead of the 2020 Olympic Games scheduled for Tokyo next year.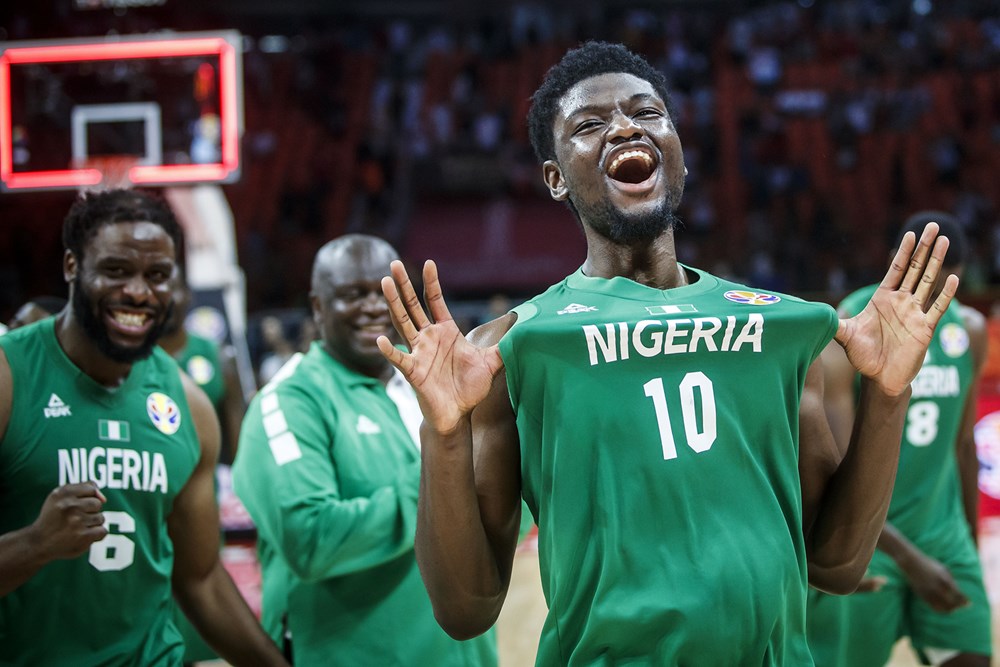 D'Tigers beat host China 86-73 on Sunday inside the Guaznghou Gymnasium to qualify for the Olympic basketball event next year.
When asked about areas that need to be improved going forward now that the celebrations are over, Nwora said: "It is now up for the Federation to start early and the government to help them so we can have early preparations and scout properly because we are going to be playing some of the teams who are going to play in the Olympics qualifiers.
"My general manager, Musa Adamu and I can make time to properly scout these teams physically so we can be well prepared.
"It is also very important to keep this group because we have enough talent to play with anybody in the world.
"Now that we have known our strengths and weaknesses I think we can put it to better use moving forward."
Meanwhile, the Nigerian Basketball Federation President, Dr Ahmadu Musa Kida, said the men's national basketball team's performances in China is a reflection of the Nigerian spirit.
He also thanked the newly appointed Minister of Sports, Sunday Dare, who called the team to encourage them before the crucial game and congratulated them immediately after their win.
In a video chat with journalists after the China win, Dr Kida said: "Basketball in Nigeria has come to stay, I have always said that we are out to shock everybody so I am not surprised that the boys went out with the Nigerian spirit, I am so proud of those boys."
"The boys fought very hard, played very hard, defended very hard and we won in front of the home crowd with was not an easy feat"
Dr kida also assured Nigerians that African women champion D'Tigress, who are playing Olympic Games qualifiers in November, will join their male counterparts at the Tokyo Games.