Amputee Eagles beg for funds ahead of World Cup
Amputee Eagles not afraid of Angola
The Nigeria Amputee Football Federation (NAFF) usually called 'Amputee Eagles' have cried out to
corporate bodies, well-wishers and the federal government for sufficient support ahead of the 2018 World Amputee Football Federation Cup in Mexico. The tournament kicks off from October 24 to November 5.
Amputee Football is a sport for the disabled which involves seven footballers, six outfield players who
have extreme amputation, while goalkeepers have upper extremity amputation and use loft strands and
crutches to play, according to a member of the team, Ugochukwu Obieze.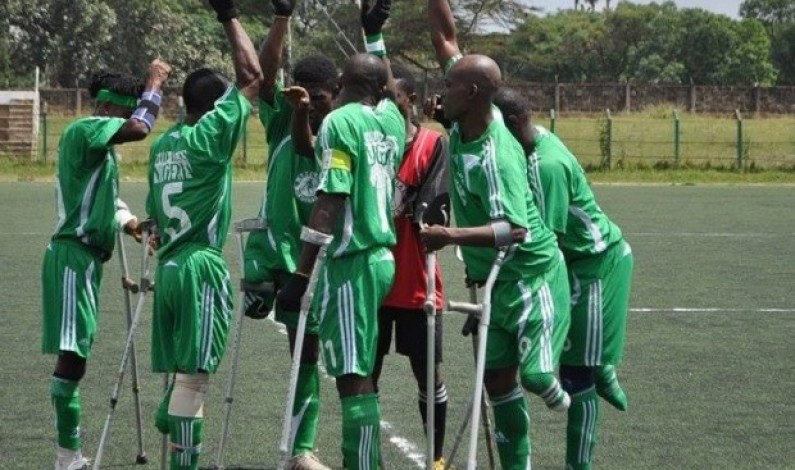 Obieze explained that Nigeria needs to prepare adeequtely because of the quality of teams that will be taking part. A total of 24 teams are expected with Nigeria in group E along with Russia, Brazil and El-
Salvador
Obieze said: "Our training has been in progress since the new board cleared the outstanding affiliation
fees and that restored our hope and participation in WAFF programs of which this World Cup is part of.
"The match fixtures have sent a warning signal that there is need for us to fortify our team with
adequate preparations because Russia, the defending champions of the 2014 edition are in our group.
"Now that the event is fast approaching, we need to resume national camp as soon as possible to enable
us concentrate and get focused in order to excel in the group.
"The opportunity and dream to fly Nigeria's flag in the amputee World Cup has finally come, and we are
doing everything possible to have a remarkable outing by bringing the trophy home."
This will be Nigeria's first appearance.