Katsina United deny MFM access to train at Muhammadu Dikko Stadium
MFM have alleged that Katsina United have denied them access to train at the Muhammadu Dikko Stadium, Katsina yesterday ahead of their rearranged NPFL Matchday 9 encounter fixed for today.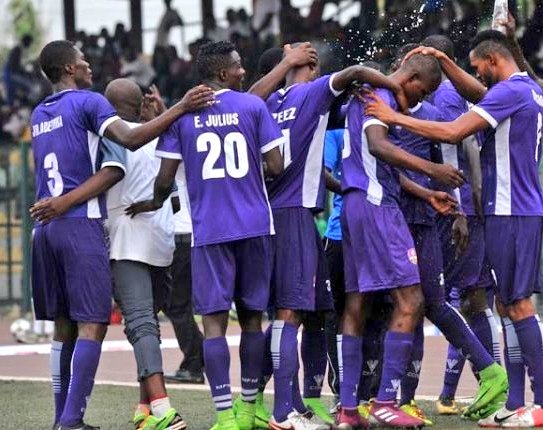 The Olukoya Boys who are on top of the NPFL Group A with 21 points from 10 games are playing the only game remaining that they have at  hand against the Changi Boys who have 13 points from nine games to be placed fifth.
The media aide of the Olukoya Boys, Wale Quadry told the media that they waited in front of the stadium for over one and a half hours but were not allowed to make use of the facilities inside the stadium when it is the normal norm for them to train at the stadium a day before their match.
He alleged that Katsina United told them that the stadium was under renovation and that they can't train at the stadium when their hosts made use of the pitch yesterday morning for what they also intended doing.
"We have been denied access to the Muhammadu Dikko Stadium, Katsina because they claimed that the stadium is being worked on but they trained on Tuesday morning at the same place they are denying us access," Quadry stated to the media.
"I have made calls to a top official of the LMC and the official promised that something would be done on it but as at now, nothing has been done. We were just stranded outside the stadium. Football is a friendly sport and not a war."
SportingLife.ng contacted an official of Katsina United who preferred to remain anonymous and the official was evasive with words on the reason for their action.