LIBERIA 1-2 NIGERIA: Weah paid N27m for Eagles appearance fees
It has been revealed that the international friendly between Nigeria and Liberia to celebrate President George Opong Weah's official retirement from the country's international matches was approved by President Muhammadu Buhari in China during an international conference.
Sportinglife's.ng impeccable source at the Glasshouse that Weah went to president Buhari seeking to have Super Eagles paly against Liberia, since he loves the way Nigerians play the game and that he has many friends in Nigeria who on longer play the beuatiful game.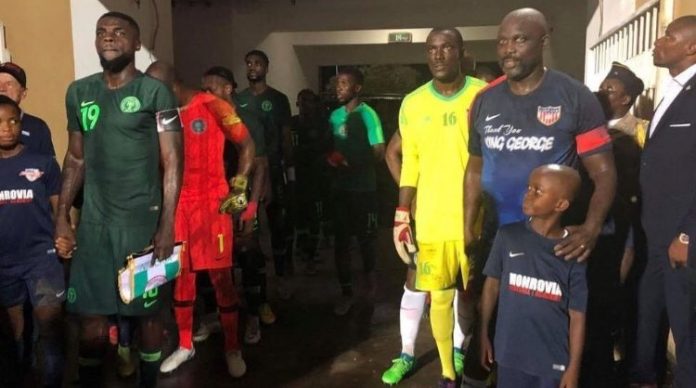 Buhari granted Weah's request and informed the Foreign Affair minister, Geoffrey Onyeama who also informed the Sports minister Solomon Dalung, after which the Eagles were contacted in Victoria, Seychlles to re-route their return trip through Dubai for Lagos in order to play the international friendly against the Lone Star of Liberia, which Nigeria won 2-1.
Following the disclosure of re-routing their treturn tickets, many of the Europe-based players opted out of the game, preferring to return to the clubs for the weekend games, forcing NFF chiefs to invite some home-based players to replace them.
When Sportinglife.ng sought to know how much the Liberia exhibition game cost Nigeria, Sportinglife.ng source stated that President Weah doled out $75,000, where he announced that each of the 21 players be given $2,000 amounting to $42,000. the balance $15,000 was used to settle the logicistics from the change of plans, including having to buy fresh Emirates Airline tickets (Victoris-Dubai-Lagos) for the contingent, hotel accomodation for one night at Sheraton Hotel, Lagos etc.