Lionel Messi gifts blind boy life-changing glasses
Barcelona superstar Lionel Messi has given a young fan a moment he'll never forget in his life after gifting him a life-changing glasses.
According to Marca report, the forward worked with OrCam technology company to help them promote some life-changing glasses that can assist sufferers of blindness.
The Argentine star was there in person as one young boy tried on the new technology.
"OrCam MyEye is incredible, it's magic," Messi said.
Interestingly, OrCam Technologies are closely linked with Messi, and will be attempting to make the lives of blind and visually impaired people happier  .
To this end, the plan to provide assistive sight technologies and raise awareness of the challenges that the blind and visually impaired community face on a daily basis.
In addition, OrCam will organise meetings between dozens of visually impaired people from around the world, with the Barcelona forward help to raise the profile of the technology as well as making a dream come true for a patient.
Annually, Messi will be present to hand over a 'MyEye' device to somebody who is either blind or visually impaired.
"I'm very proud to be an OrCam Ambassador because it's really going to make a difference," Messi confirmed.
"We're looking at a device that will change the lives of its users.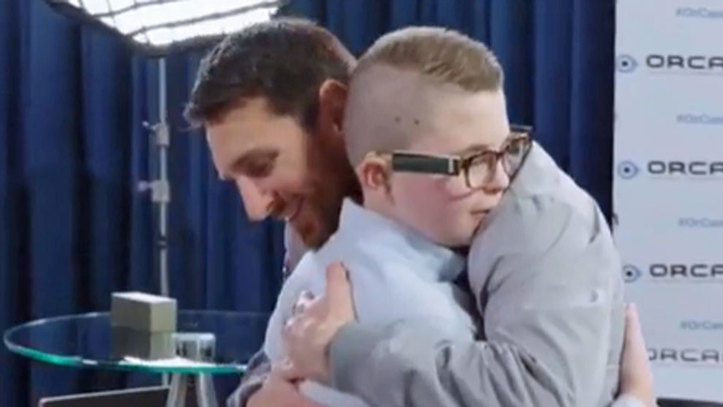 Read Also: Uzoho trains with Apoel teammates for the first time
"It has been a really exciting process, meeting these people from all over the world has been a truly magical, inspiring thing."
At the last count, approximately 300 million people around the world suffer with the aforementioned vision conditions, but the MyEye device would drastically improve their quality of life.