Luka Modric to Ronaldo, Messi:  Guys, don't be selfish!
Croatia international and Ballon d'Or winner Luka Modric has finally broken his silence over the no show decision of perennial rivals Cristiano Ronaldo and Lionel Messi.
Both players who have clinched the title five times each shunned the 2018 event which Modric won to the delight of many soccer fans across the globe.
The Croatia international has been hailed for ending the duopoly of Messi and Ronaldo, but a former Blancos team-mate and Barcelona rival were not on hand to see his latest coronation.
Easy going Modric came close to describing both players as selfish as their actions imply that they love it when they win but hate it when others do.
Pressed by Croatian Daily sports paper Sportske Novosti for his take on the award snub, Modric said: "I cannot say why someone did not attend – that's their choice. "That is logical, is it not?
"It turns out these choices and trophies only have value when they get them.
"It is not fair to their playing colleagues or to the voters who have nominated them for the past 10 years – nor for football or supporters.
"But I repeat, everyone behaves the way they think they need to."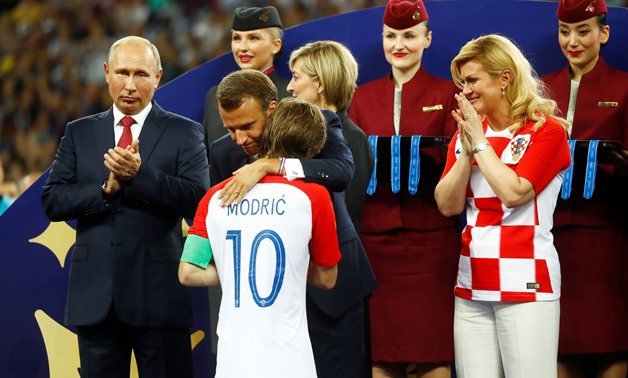 While pleased to have seen his efforts in 2018 acknowledged, Modric concedes that he is not the best player on the planet.
He is, however, eager to point out that prizes such as the Ballon d'Or are distributed to those who have impressed over the course of a 12-month period, not their career as a whole.
The 33-year-old added: "Here we are talking about seasonal performance, and it probably means that all the coaches, players, football legends and journalists have voted the same.
"If we vote on the quality of the player, then the only thing left is to distribute all the trophies for Messi and Ronaldo as long as they are actively playing and to abandon any vote."
Having already helped himself to an enviable haul of individual honours this year, to go with the Champions League crown he collected with Madrid last season, Modric is now looking to wrap up 2018 by helping the Blancos to a third successive Club World Cup triumph.