Messi Dodges Ballon D'Or to Spend Time with His Kids
Lionel Messi on Monday preferred to spend the evening with his family and published a picture of him with his two sons Thiago and Mateo on his Instagram after.
The Barcelona star was supposed to attend the 2018 Ballon D'Or award ceremony but he was conspicuously absent at the ceremony in Paris.
The Argentine finished fifth in the Ballon D'Or standings that produced Luka Modric as the winner. Messi did not attend the ceremony probably because he knew that he was not going to emerge the winner.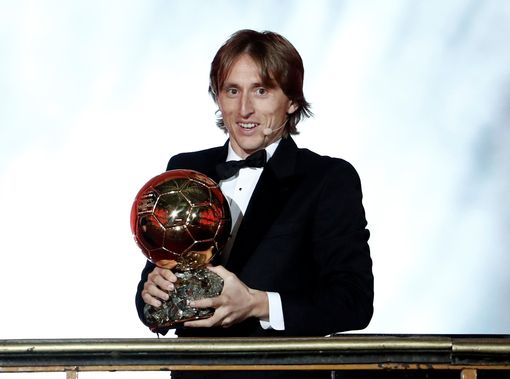 Read Also: Modric wins Ballon D'or to end Ronaldo, Messi's dominance
Juventus star Ronaldo came closer than his counterpart to keeping the tradition going, finishing second with 476 points to the Croatian's 753, but could not as well deemed it fit to honour the occasion.
There have been no words yet from the man himself but it seems that Portugal are struggling to accept the decision by insisting 'we all know' that Ronaldo is the greatest of all time in a post on social media in the immediate aftermath of the ceremony.
But that reaction pales in comparison to the fury shown by Ronaldo's sisters after he was pipped to the award by his Real Madrid team-mate.
Elma Aveiro, 39, took to social media in rage after the verdict, writing: 'Unfortunately this is the world we live in, rotten, with mafia and f##king money.'
His other sister Katia also appeared bitter, posting a picture of Ronaldo with a previous Ballon d'Or and writing alongside it: 'Best player in the world….for those who understand football of course.'