My daughter helped me recover from U.S. Open loss – Serena
Serena
In the moments after Serena Williams lashed out at the U.S. Open chair umpire earlier this month and pleaded with the New York crowd to applaud the champion, she found comfort in motherhood.
"Besides cry, I don't know; it was interesting," she told Mia Freedman in an episode of the podcast "No Filter" that was recorded three days after the Sept. 8 final in which she lost to Naomi Osaka. "I got in the car, and Olympia [her 1-year-old] was in the car. It was so weird, and she started giving me kisses; she never gives me kisses. She doesn't even know to give kisses, and she just grabbed me, and I was like, 'This little baby is so smart.' It's just hard to be too down when you have a little one … when you have someone to take care of. I have to take care of this person, and I have to do this type of stuff; it puts everything in perspective."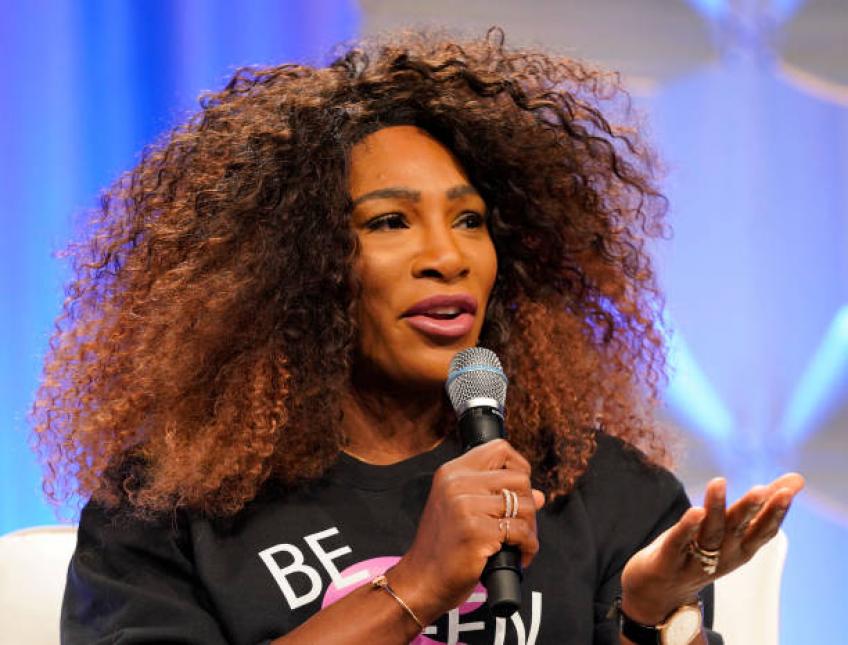 The interview with Australia's Mamamia is part of a Berlei campaign for the I Touch Myself Project in connection with Breast Cancer Awareness month in October. To go with that, she recorded a short version of "I Touch Myself," the 1990 song by Australian band Divinyls, ahead of Breast Cancer Awareness Month. The group's lead singer, Chrissy Amphlett, died of the disease in 2013.
Williams went on to say she was coping by spending time with her daughter, as her Instagram account attests. "I'm doing the best that I can to try and move forward," she said, "but most of all, spending time with Olympia, she's here in the background [during the interview] … you realize the most important things that really matter."
In a separate interview with Australia's Sunday Project, she said she did not understand why coach Patrick Mouratoglou said he was giving her signals from the stands. Umpire Carlos Ramos warned Williams on the court about that, and she responded by angrily saying she does not cheat. When she smashed her racket, he docked her a point, and when she lashed out at him, he docked her a game.
"I just don't understand what he was talking about because I asked him; you weren't coaching, we don't have signals, we've never had signals — and he said he made a motion," she said.
She went on to describe the conversation she had with her coach. "So you said you made a motion; now you told people that you're coaching me. That doesn't make sense. Why would you say that?"
Williams was fined $17,000 for the three code violations (smashing her racket, "verbal abuse" of Ramos and for being warned) and now wants to put it all past her before the Grand Slam tournaments begin in early 2019.
"What I'm just trying to do most of all is just recover from that," she said.