Rohr allows Players spend time with loved ones after South Africa win
Super Eagles players have been allowed to spend time with their loved ones a day after defeating South Africa's Bafana Bafana in the quarter-final of the Africa Cup of Nations going on in Egypt.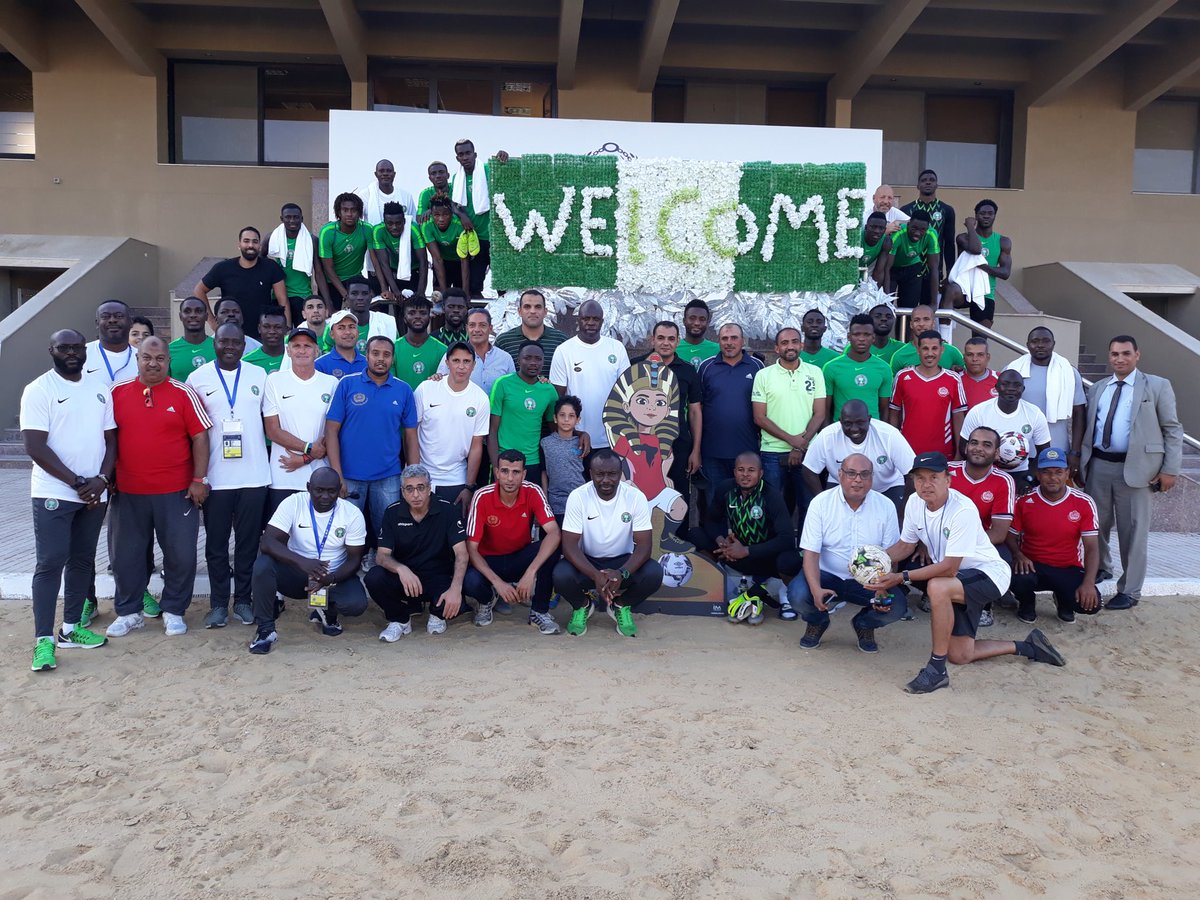 Head Coach, Gernot Rohr believes it would put his players in proper shape for their semi-final encounter which could be against Algeria or Cote Dívoire on Sunday.
The German who broke the news to the team during dinner on Wednesday is an advocate of players staying around their loved ones during competitions.
As expected the news was greeted with excitement from the players who probably were not anticipating such gesture from their coach.
However, Rohr warned the players that they must continue to be of good behaviour and be focused towards accomplishing their goal.
Recalled that the German allowed wives and girlfriends access to players during last year's FIFA World Cup in Russia.
Meanwhile, players had a recovery session today as they prepare for their semi-final encounter on Sunday. The team had a light workout at the  Chams Sports Centre in Cairo.